LEADERS of agricultural, fisheries and forestry industries have come together for a new cross-sectoral community trust program aimed at building the capacity of food and fibre industries to actively engage with, and respond to, changes in community trust.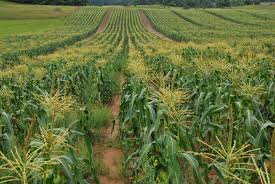 The Community Trust in Rural Industries Program is a collaborative partnership involving 10 Rural Research and Development Corporations (RDCs), the National Farmers' Federation (NFF) and the NSW Department of Primary Industries.
This capacity building initiative is designed to drive impactful, cohesive and consistent responses to the cross-sector community trust challenge.
Community trust relates to the nature of the relationship between industries and the social context in which they operate.
Decreasing trust can lead to reduced industry productivity, profitability, and sustainability resulting from increased regulation, limited market access, and disincentives to invest in infrastructure, among other consequences.
Fisheries Research and Development Corporation managing director, Patrick Hone, said the days of thinking we just needed to better communicate with the community about what we do and how we do it were gone.
"Research shows we need to actively demonstrate that we share the community's values when it comes to topics they care about most – safe food, quality nutrition, outstanding animal care and environmental stewardship," Dr Hone said.
"Australia is a world leader in many contentious domains, such as animal welfare, environmental sustainability, the use of veterinary medicines and pesticides and labour conditions, but we know that trust can be fragile and the sector must continue to strive to do better.
"This program aims to build a common language and collective national narrative across industry sectors around the community trust challenge. It will build on our understanding of best practice approaches to effectively engage with the community about their concerns.
"We must be proactive in understanding what influences and drives decisions around values and how industries can respond."
According to the program's lead researcher, chief executive officer and co-founder of Voconiq (a CSIRO spin-out company), Kieren Moffat, trust is crucial for industry and business because it translates expectations and experience into acceptance.
"There are big implications for any industry, sector or individual business when the community rejects it or its practices. Trust is the vehicle to acceptance and what is required to avoid this risk of rejection. It's what enables an organisation or industry to be given the benefit of the doubt when things go wrong, it provides a license for innovation and flexibility to experiment, and a general freedom to operate," she said.
According to Dr Moffat trust is built on three things: a value proposition, which must be more than just providing jobs and contributing to the economy, but include community contribution as well; governance, or the rules around an industry's activity and how well it abides by them; and fairness, which relates to how well an industry listens and responds to its consumers.
"The Community Trust in Rural Industries Program will examine the issues impacting on food and fibre industries to gain a baseline understanding of what's affecting trust and acceptance. Then we will seek to understand how food and fibre industries relate to each other in the minds of community members, and see how these interrelationships and issues affect trust and acceptance, so we can understand the preconditions for sector wide risk through the actions of specific industries within it."
Over an initial three-year period, community research will be undertaken to provide insights on cross-sector issues and best practice approaches – the first round of results will be delivered in late 2019.
Ongoing engagement will be conducted to make research outputs available as an input to food and fibre industries developing their own strategies.
NFF chief executive officer Tony Mahar said industry must work together on the challenge of community trust if progress is to be achieved.
"One industry's response to trust impacts another and therefore having a consistent approach and baseline of information is key to achieving step-change in the way the community perceives rural industries," he said.
"Whilst there are challenges, our food and fibre industries are well-respected. The Community Trust in Rural Industries Program is about ensuring this continues by listening to and understanding community sentiment, how trust can be maintained, built and rebuilt."
Source: AgriFutures
For more information on the Community Trust in Rural Industries Program, visit https://www.agrifutures.com.au/national-rural-issues/community-trust/