TEN years ago, Suzanne Woods' search for hay safety signs revealed a gaping hole in the industry.
The Western Australian hay grower, and now Australian Fodder Industry Association (AFIA) secretary, had on-farm and specifically fodder safety front of mind.
Her father had been involved with an on-farm hay related accident the year before.
She wanted to do what she could do to help prevent injuries and tragedies throughout the industry.
"I'd searched all the black and yellow safety signs. I went to a number of online sites and looked at all the safety signs, they had some for agriculture with tractors and some of chemical safety and numerous others. But nothing specifically identifying hay," she said.
Fast forward 10 years, there is now hay specific safety signs available on the AFIA website.
These signs were created by a graphic designer working for the Woods family a decade ago.
They simply and accurately identify the dangers associated with hay production and transport.
"We've had them on our trucks, on a magnetic sign. They are also stuck on the side
of the hay shed, blown-up really big to A1 size," she said.
Ms Woods has become an industry safety advocate since her father's accident 11 years ago.
The accident was the catalyst for establishing National Hay Safe Day – on October 25 – a decade ago.
"I didn't want another family to have to go through what we had experienced," she said.
"It is very satisfying that out of something so awful, something positive could be achieved."
Business bottom-line
National Hay Safe Day has grown considerably, adopting different themes for various years, and is recognized throughout Australian agriculture.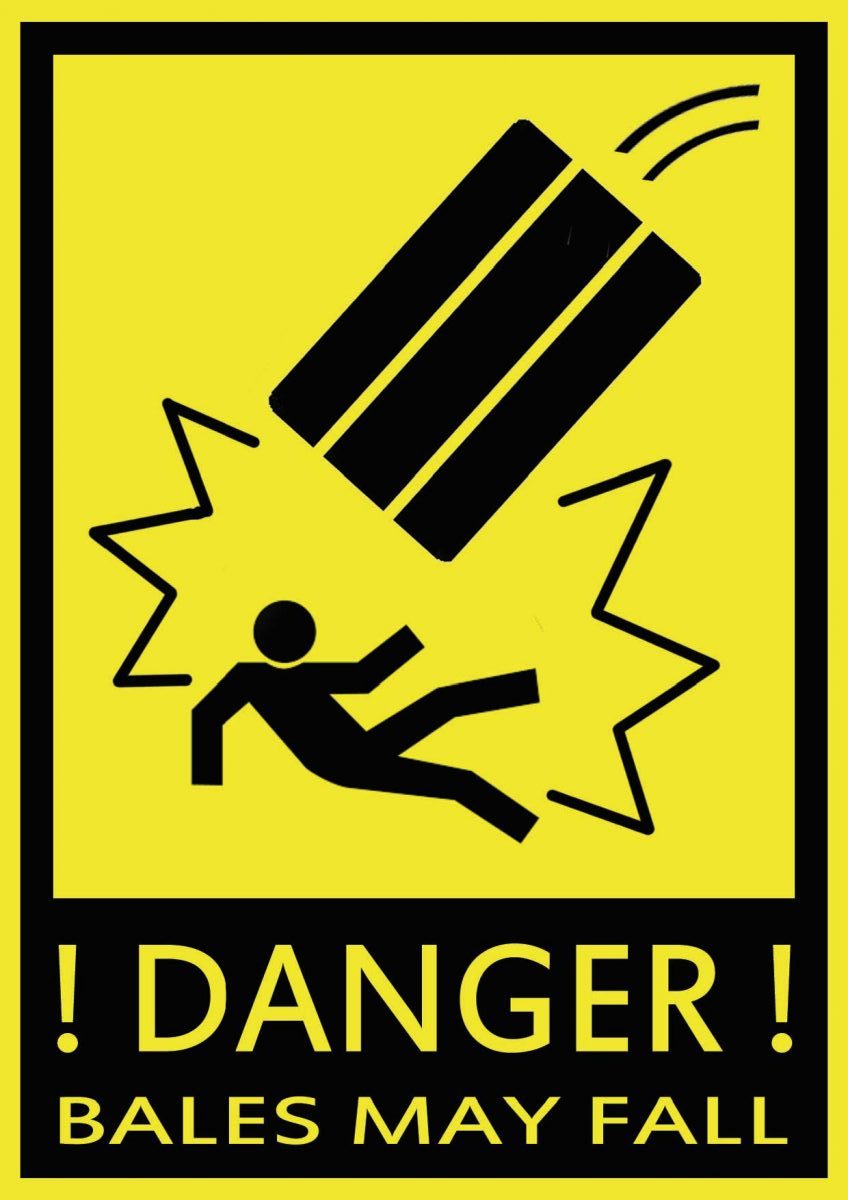 The contribution of safety to a business bottom-line has been emphasized as part of National Hay Safe Day promotions.
"We have been highlighting that when you are budgeting at the beginning of the year, working out what to spend money on, we were encouraging people to make sure safety gets an allocation- and a decent allocation," Ms Woods said.
"If you include it in the budget, it means you think it is important and you are going to make sure that you contribute some finances towards it."
Keeping safety on the agenda
While safety is something that should be constantly front-of-mind, Ms Woods said having an official day for the industry was a great way to keep safety on the agenda.
"It (safety) is definitely front and central now, which is where is should be," she said.
"It is a legitimate conversation now."
Source: AFIA
Hay safe signs are available on the AFIA website, https://www.afia.org.au/index.php/projects/safety/fodder-safety?start=1