The Australian Farm Institute mid-year conference "Farming in a risky climate" to be held in Brisbane is now less than two weeks away.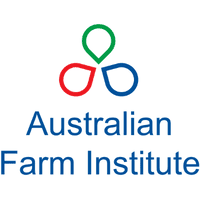 As a last-minute special, four registrations can be booked for the price of 3 (a saving of $1100 on full registration).
The conference program will examine Australian agriculture's changing risk exposure and management options, based on research AFI has completed in 2019.
More than 25 speakers are confirmed for six panels representing farmers, community leaders, workers, business managers, communicators and advocates.
Minister for Water Resources, Drought, Rural Finance, Natural Disaster and Emergency Management David Littleproud will open the conference on Wednesday morning.
Conference sessions will cover:
What will the new agricultural environment look like?
Are our systems adapting at the pace of change?
Is community trust in agriculture a new climate risk?
How will a new risk environment impact the business of farming?
How will climate change alter our biosecurity exposure?
What water management strategies are needed as the climate changes?
Here's what people are saying about the conference on social media:
"Australian ag has been brought face-to-face with the elephant in the room. This @AustFarmInstitu conference promises to be a turning point in how we talk about climate and climate risk."
"Most of the time I'm talking about climate change as risky biz for politics so it will be a nice change to hear some perspectives from farming businesses. Take a break and come to Brisvegas for this forward looking event!"
Don't miss this important event – book now to secure your place.
View the program | Speaker details