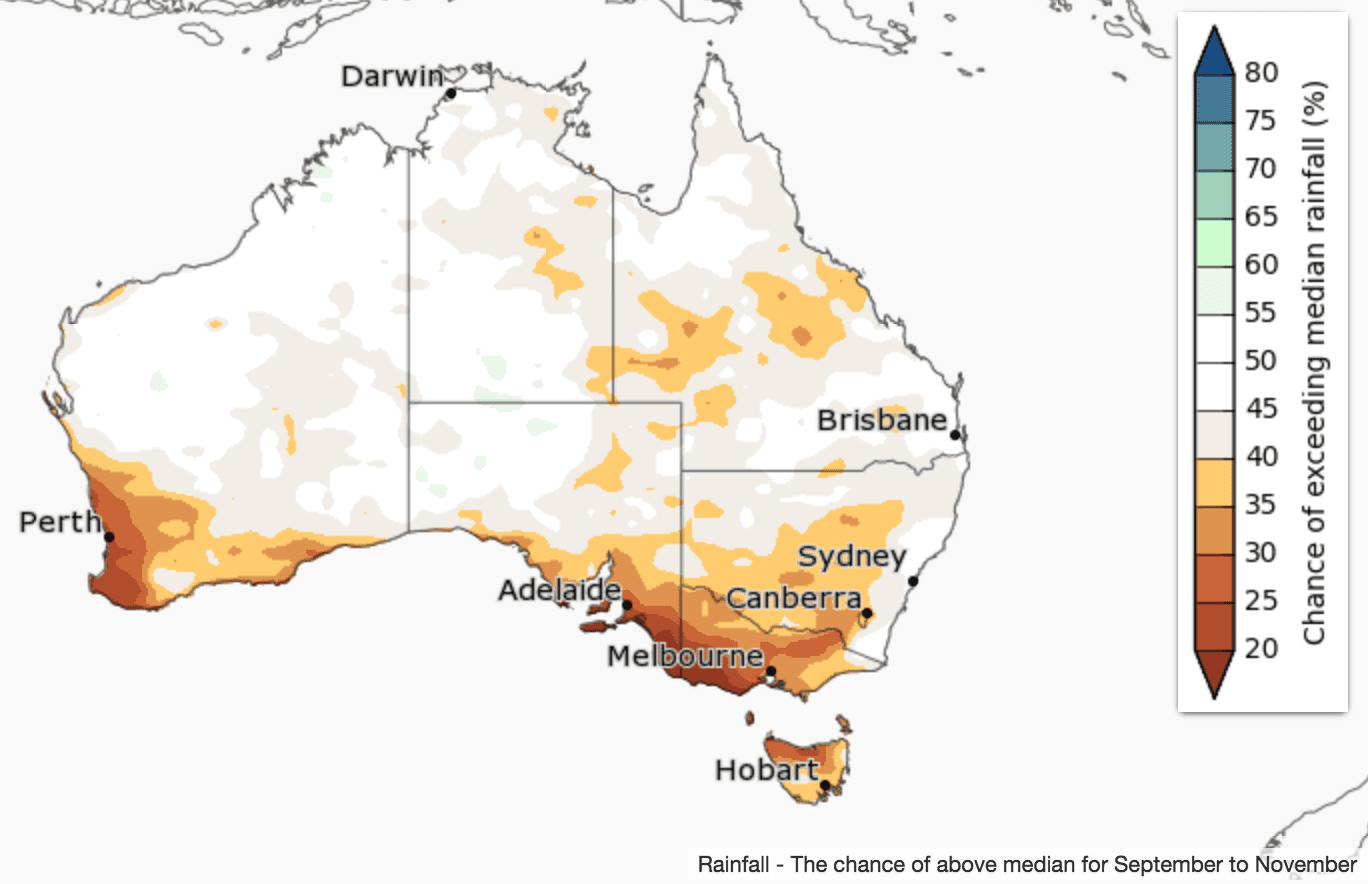 A drier spring likely for southern Australia
SPRING is more likely to be drier than average for south west Western Australia, south east South Australia, Victoria, Tasmania, southern inland New South Wales and parts of central Queensland.
Elsewhere, there are roughly equal chances of a wetter or drier than average three months, meaning there is no strong indication either way that it will be particularly wet or dry.
September and October are likely to be drier for south west WA, and most of eastern and northern Australia.
Much of eastern and southern mainland Australia have experienced a very dry first half of the year, so an outlook with increased chances of drier conditions indicates areas currently experiencing drought are less likely to see significant respite in the coming three months.
Historical outlook accuracy for September to November is moderate to high over most of the country, except for northwest Australia where accuracy is low to very low.
Warmer spring days likely for Australia
Above average daytime temperatures experienced across Australia so far in 2018 are likely to continue.
Spring days are likely to be warmer than average for Australia. Similarly, nights are also likely to be warmer than average for most areas, except for parts of northern Australia and the southeast of the mainland.
Historical accuracy for September to November maximum temperatures is moderate to high for most of the country, but is low in northern SA. Minimum temperature accuracy is moderate for most of Australia except the interior where it is low to very low.
OUTLOOK VIDEO:
Source: Bureau of Meteorology