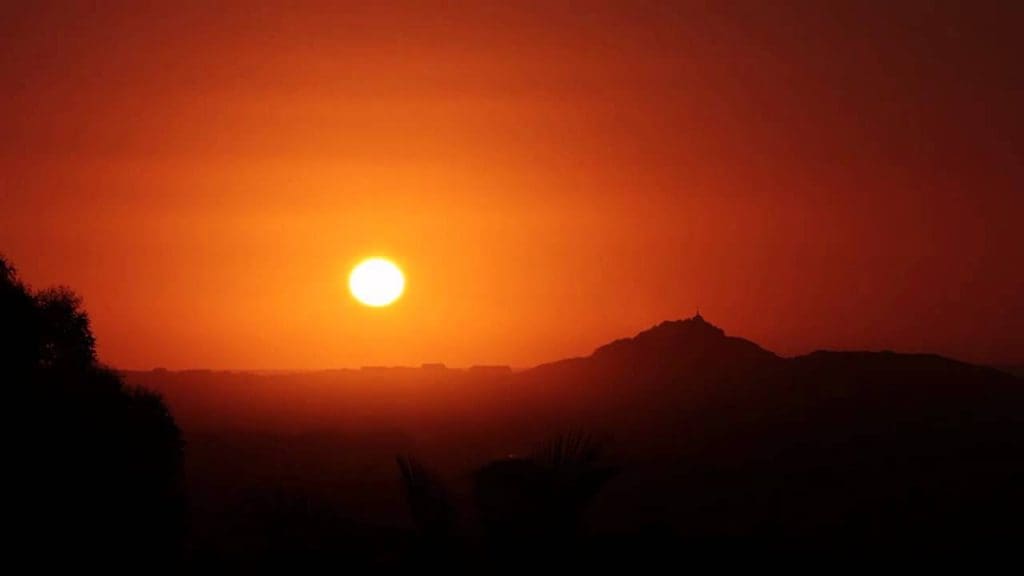 RECENT rains across much of eastern Australia have been welcomed by farmers, but the outlook for further substantial falls into summer remains low with ominous signs of a dry-weather, El Nino pattern taking hold.
University of Southern Queensland Professor Roger Stone said there had been the threat of an El Nino for six months and it was slowly gaining control.
"The rain we have had is a temporary reprieve. There has been a feed-in of moisture over the last month or so which has allowed the storms to develop. It has been patchy. A lot of the rain has been due to storms which tend to be patchy by nature," he said.
"All the models are showing El Nino. Even though, based on the SOI, the outlook for several months is okay, the longer term pattern is still fairly dire, especially for the core summer months over eastern and northern Australia.
"All the models from overseas and locally are showing a dry summer stretching into the new year and beyond."
In its latest outlook, the Bureau of Meteorology has confirmed there is a 70 per cent chance of El Niño occurring in 2018 – around triple the normal likelihood.
In the Indian Ocean, there are signs that a positive Indian Ocean Dipole (IOD) is also underway.
The Bureau says an El Niño and a positive IOD increase the likelihood of a dry and warm end to the year across most of Australia.
They also raise the risk of heatwaves and bushfire weather in the south, while there are typically fewer tropical cyclones in the Australian region.
The surface of the tropical Pacific has warmed over the past month due to weakening of the trade winds.
Sub-surface waters also remain warmer than average, increasing the potential for further warming at the surface.
However, atmospheric indicators in the tropical Pacific such as the Southern Oscillation Index (SOI), cloudiness and trade winds, are yet to indicate that the ocean and atmosphere have coupled and hence are reinforcing each other.
A positive feedback between the ocean and atmosphere is what defines and sustains an El Niño event.
The Bureau says international climate models suggest further warming of the tropical Pacific Ocean is likely, increasing the chance of coupling occurring in the coming months. Six of eight models predict that El Niño thresholds will be met or exceeded in November.
The IOD index has exceeded the positive threshold (+0.4 °C) for five of the last six weeks.
If these values persist for another fortnight, 2018 will be considered a positive IOD year.
Model outlooks suggest the positive IOD event will decay during November. The IOD is linked with drier weather in southern and central Australia during spring, but typically has little influence on Australian climate from December to April.