THE La Nina weather pattern continues to weaken and is likely to end in autumn, according to the latest climate outlook by the Bureau of Meteorology.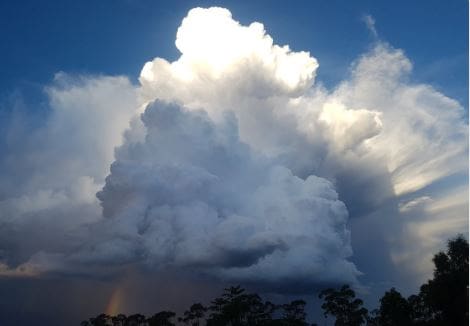 Following a summer that brought above average rainfall to Western Australia and the Top End of the Northern Territory, but below average precipitation for much of eastern Australia, Tasmania is the only state that appears likely to have above average autumn rain.
March is likely to be drier than average for much of the interior extending into northern Queensland. There is an increased chance for a wetter than average March in parts of eastern Australia and Tasmania.
Daytime and overnight temperatures for autumn are likely to be warmer than average over much of the country, with strongest chances in northern Queensland and Tasmania. Cooler nights are favoured in northern WA.
Looking at the start of autumn, March daytime and overnight temperatures are likely to be cooler in the west and the southern mainland, but warmer in Queensland, the NT and Tasmania.
The Bureau of Meteorology's manager, long-range forecasting, Dr Andrew Watkins, said a weak La Niña pattern remained in the tropical Pacific, but continued to decline with a likely end in autumn.
"This La Niña has only had a weak influence on Australian climate, particularly when compared to the last La Niña (2010-12) when Australia experienced its wettest two years on record," he said.
"Historically, autumns following the end of weak La Niña events have been drier than average, however record-high water temperatures in the Tasman Sea may increase rainfall from any east coast lows that form later in the autumn and winter."
The rainfall and temperature climate outlook maps show the likelihood, as a percentage, of experiencing wetter/drier and warmer/cooler than average weather for the upcoming three months.
Source: BOM
View the latest outlook: http://www.bom.gov.au/climate/outlooks/#/overview/summary