TWO months' worth of rain has fallen in the agricultural regions of South Australia and Victoria during the last 24 hours, with some areas breaking records for this time of the year.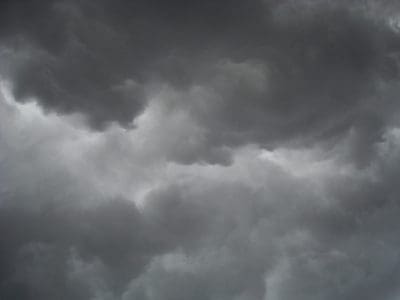 The southern soaking has been fuelled by an interaction between a low pressure trough, a pool of cool air in the upper atmosphere and a feed of tropical moisture from the north.
The heaviest falls in South Australia occurred over the Mt Lofty Ranges and Mid North District, to the east and north of Adelaide.
Roseworthy received 59 millimetres on Thursday, which was their heaviest rain in 17 years. Loxton's 39mm was its highest rain in three years.
After soaking paddocks in South Australia on Thursday, the trough caused rain to intensify in western Victoria, where the heaviest falls occurred on and north of the ranges overnight.
Parts of the Mallee and Wimmera Districts had their heaviest April rain on record during the last 24 hours, included Walpeup (57mm) and Longerenong (52mm). These totals are double the monthly average for this time of year.
Rain will continue over northern and central parts of Victoria today and storms are likely to develop in the west. These areas may see falls heavy enough to cause flash flooding.
The risk of heavy rain and severe storms in South Australia today has generally contracted north into the pastoral districts.
Source: Weatherzone, http://www.weatherzone.com.au/warnings.jsp