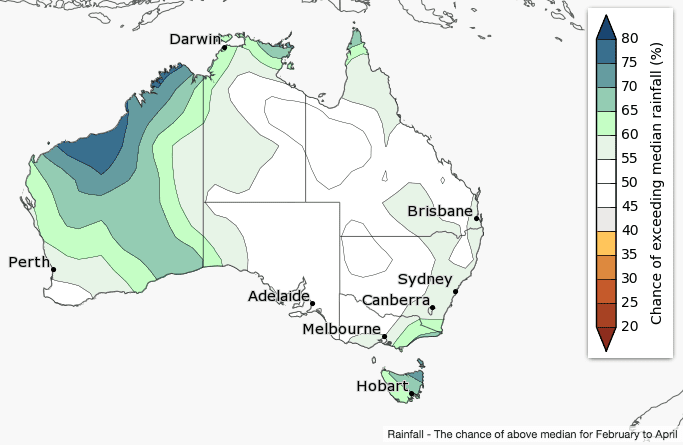 The February to April rainfall outlook issued this morning shows most of Western Australia is likely to have a wetter than average three months, while smaller patches in the tropical north and far southeast are also likely to be wetter than average.
The month of February is forecast to be wetter than average for WA, southern Australia and parts of southern and central Queensland.
Weak La Niña conditions continue in the tropical Pacific Ocean. Models suggest it will dissipate during autumn.
February 2018 rainfall outlook: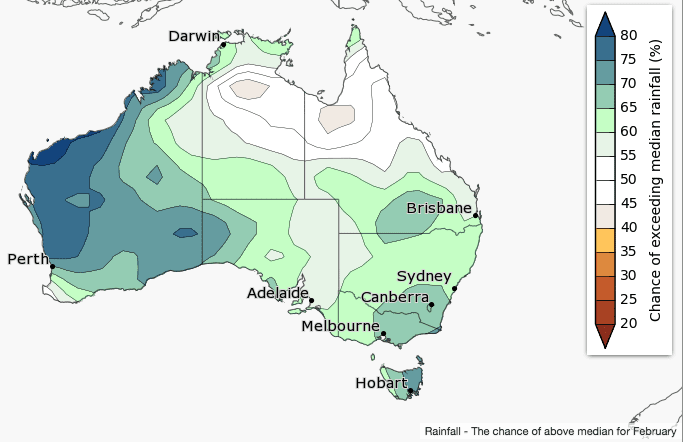 March 2018 rainfall outlook: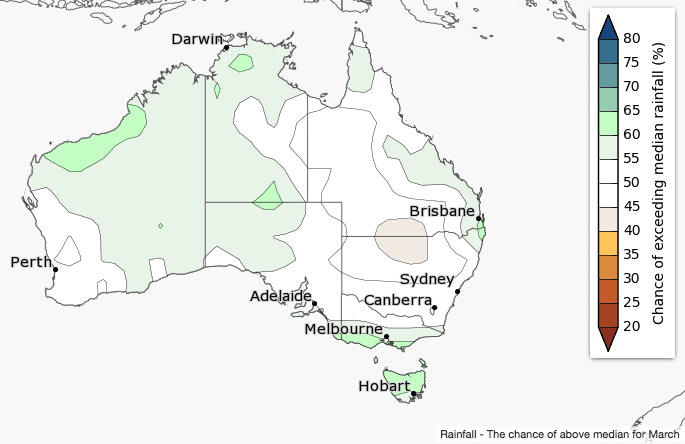 Cooler three months likely for WA and NSW; warmer in Tasmania and Queensland
February to April daytime and night-time temperatures are likely to be cooler than average for parts of the western and southeastern mainland Australia, but warmer than average for northeast Australia, Tasmania and southern Victoria.
Historical accuracy for maximum temperatures is moderate over most of Australia, except the southern NT, where accuracy is low. Minimum temperature accuracy is patchy, with moderate accuracy broadly across eastern Australia, WA, and Tasmania.
Minimum temperature outlook: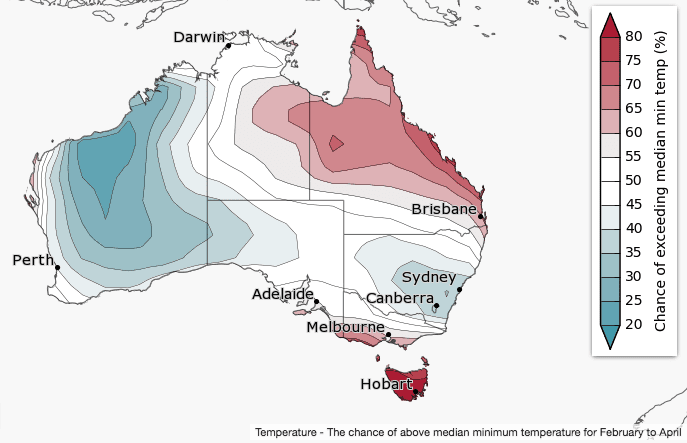 Maximum temperature outlook: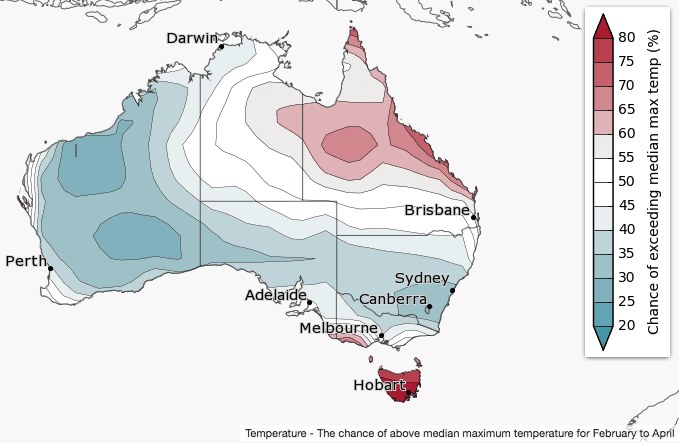 Source: Bureau of Meteorology
Comparison – previous outlook versus actual rainfall
Maps below compare BOM's rainfall forecast for October to December 2017, issued in September 2017, with actual rainfall deciles recorded over the October to December 2017 period.
FORECAST MEDIAN RAINFALL OCT-DEC 2017: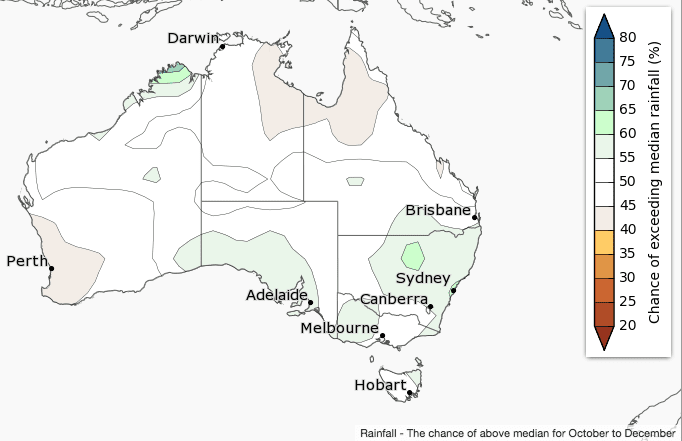 RAINFALL DECILES RECORDED OCT-DEC 2017: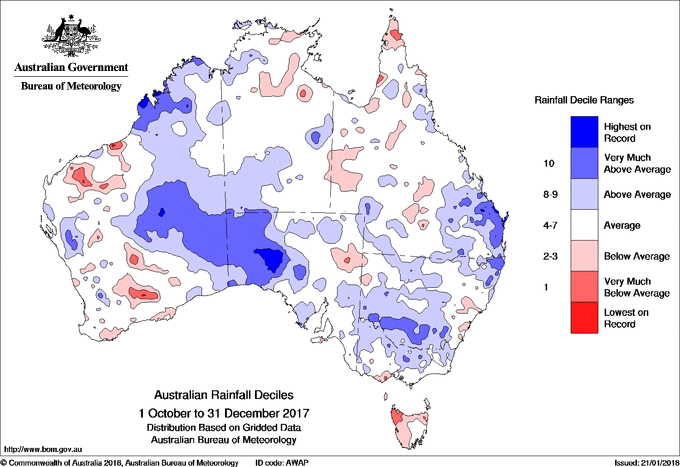 Scroll between images below: