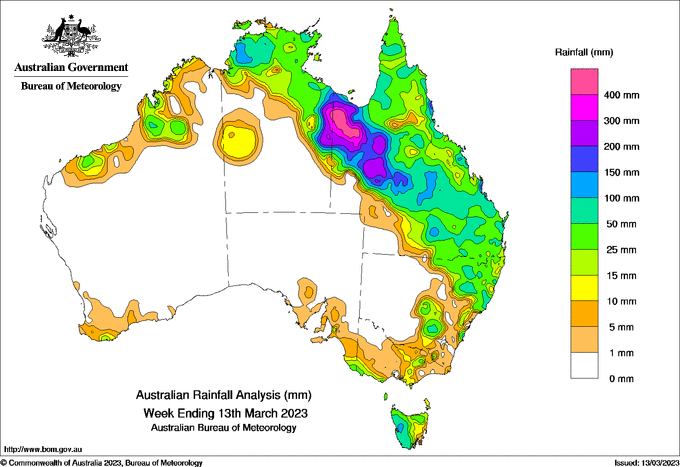 A TROPICAL low produced weekly totals of 300-600mm over the Gulf Country in north-west Queensland; this is about 2.5-5 times the March average for these areas.
This heavy rainfall produced record flood levels along the Nicholson, Gregory and Leichhardt rivers, and significant flows into the Lake Eyre basin.
Widespread weekly totals of 50-150mm fell in the Northern Territory Top End, most of eastern Queensland and into northern New South Wales.
Weekly totals of 50-100mm were recorded in western Tasmania, with snow falling to relatively low levels.
The highest weekly total at a Bureau gauge was 610mm at Century Mine in the Gulf Country, including the highest daily total of the week of 313mm to 9am on March 8.