THE recent discovery of six barley genes that carry resistance to disease brings promise of another weapon to deliver improved varieties to Australian growers.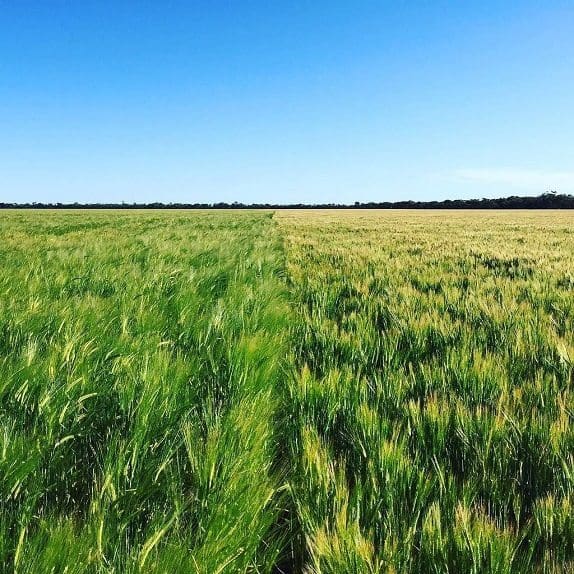 This discovery, the result of 10 years of pre-breeding research carried out by Agriculture Victoria's cereal pathology team at Horsham, as part of a broader Grains Research and Development Corporation (GRDC) initiative, will make it easier for plant breeders to develop future barley cultivars that can withstand common foliar diseases.
Agriculture Victoria plant pathologist Dr Mark McLean said diseases including spot form of net blotch, net form of net blotch, scald, powdery mildew and leaf rust, currently cost barley growers and the industry around $252 million annually from reduced grain yield, reduced grain quality and costs associated with applying fungicides.
"The best means of reducing the threat from these diseases is to develop resistant varieties," he said.
Dr McLean said his research focused on Japanese barley variety Yangsimai 3 which was found to have 'durable host plant resistance'; meaning, it has resistance that is likely to be effective for decades.
"We screened Yangsimai 3 across Australia and internationally during 2008–2010 and found that it was resistant to spot form of net blotch everywhere it was tested," he said.
"It was also found to have novel resistance to scald, which was really exciting."
Despite being a Japanese barley line, Dr McLean said Yangsimai 3 was well adapted to local environments both agronomically and phenotypically.
"But its resistance to spot form of net blotch and scald is what initially caught our attention," he said.
The research has seen Yangsimai 3 crossed to commercially available varieties to produce high yielding disease resistant lines for breeders.
As part of this process, the resistance genes were genetically characterised by the Australian Wheat and Barley Molecular Marker Program at the University of Adelaide.
This resulted in the discovery of four resistance genes to spot form of net blotch, two resistance genes to scald and molecular markers for breeders to track the resistance traits in their breeding programs.
Resistance to the exotic disease, barley stripe rust, was also identified and genes will be genetically characterised in the future.
"In total we have identified six novel resistance genes for breeders from one variety, with more likely to come in the next year or two," Dr McLean said.
Over 10 years, rigorous pre-breeding work, which included crossing Yangsimai 3 with popular commercial barely variety Hindmarsh, and later backcrossing with La Trobe, has resulted in spot form of net blotch, scald and stripe rust resistant lines that have been forwarded to breeding programs.
Dr McLean said hopefully this would result in commercial barley varieties with much improved disease resistance in the not-too-distant future.
Source: Agriculture Victoria