AUSTRALIAN fashion brand, Country Road, has partnered with traceability company, Oritain, to scientifically verify the origin of the Australian cotton it uses in its clothing lines.
The initiative ensures the cotton used in Country Road's clothing can be traced back to specific farms, guaranteeing the authenticity of the fibre's origin and that it has been produced under sustainable farming practices.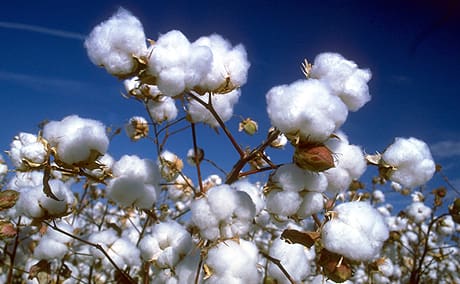 Country Road marketing planning manager, Kristina Jolly, said Country Road worked closely with Oritain last year to verify its Women's and Men's Merino Knitwear (wool) and this year it had begun the journey to make sure all its Australian cotton could be verified as well.
"Oritain can determine the origin of products and raw materials. Nature assigns all things specific markers that are unique to their origin. These natural markers are created from a combination of the trace elements in a product's environment," she said.
"Oritain's forensic science allows it to measure the differences in these elements. It then uses statistical models to analyse these results and translate the data into an Origin Fingerprint. Oritain then store the Origin Fingerprint in its database, ready to audit against.
"Oritain tests Country Roads products at multiple points along a product's many stages of production to ensure our Australian Merino and cotton products can be traced back to a small number of Australian farms."
Currently Country Road Women's and Men's Heritage Sweats and T-shirts are all Oritain traceable back to Australian farms. From April onwards its Women's denim range will also be verified Australian cotton, with more large programs to be added throughout the year.
Ms Jolly said Country Road supported local farmers first, choosing natural fibres where possible and championing innovation in the environmental space.
"We care about the provenance of our materials, and how we can improve the welfare of people and animals at all levels of our supply chain," she said.
"We want to be supporting Australian farmers. Australian farmers have been doing it tough lately, with the fires and drought.
"Also, cotton grown in Australia on the farms we have been working with through Australian Cotton and Auscott are much less water, chemical and labour intensive than farms overseas. We know we are doing the right thing."
Cotton Australia supply chain consultant, Brooke Summers, said Cotton Australia had been working with Country Road for three or four years to bring the concept to fruition.
"It has been a really great partnership. There have been a lot of Country Road staff come out and look at our farms," she said.
"What is great about it is that Australian cotton is being seen as part of a sustainable, raw material portfolio for the Country Road group.
"Farmers are being recognised by brands like Country Road for all of the hard work they have been doing for sustainability over the last 20-plus years. That has been motivating for farmers, being able to buy a product made from the cotton they have grown and put so much passion into.
"It is beautiful quality and customers know it has been grown to the highest standards in the world. It's a win-win for customers, growers and the brand."
Ms Summers said Oritain had worked with major cotton producer, Auscott, to develop a scientific footprint for the cotton produced on all of Auscott's farms in Australia.
"Any of the cotton grown on an Auscott farm can be scientifically verified by testing for elements in the final product, in the yarn or in the fabric," she said.
"Instead of relying on certificates and assurances that have normally been used, this is an almost foolproof test to verify where the cotton has come from. It is great that Auscott has been able to invest in that, and the benefits come to everybody."