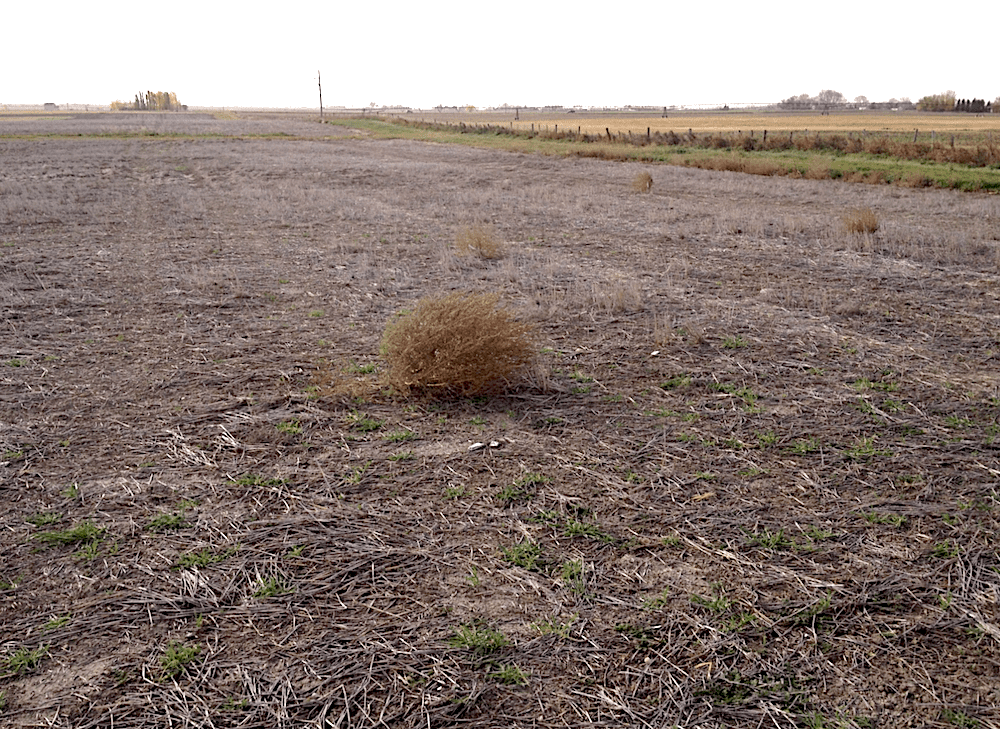 You've heard of GPS-guided tractors, but how about GPS-tracked tumbleweeds?
GPS collars normally found on cattle are helping researchers and farmers better understand how herbicide resistance is spreading in weeds on the Western Canadian prairies.
Canadian scientist Professor Hugh Beckie is an international expert on herbicide resistance in plants, and is now sharing his expertise with the Australian grain industry as the recently appointed director of the Australian Herbicide Resistance Initiative (AHRI) based at the University of Western Australia in Perth.
At the 21st Australasian Weeds Conference in Sydney on Monday Professor Beckie outlined how Canadian researchers and farmers have been applying technology to improve their understanding of how herbicide resistance is spreading.
Prof Beckie said the first instance of glyphosate resistance in the weed species Kochia was identified in a wheat field in Saskatchewan in 2011.
Since that time the prevalence of glyphosate resistant Kochia has escalated dramatically and is now present in 16 farming counties of western Canada.
As kochia tumbleweeds roll along, they scatter light seeds.
To ascertain the extent of seed dispersal that can occur, Prof Beckie and his team attached GPS collars to 12 tumbleweeds.
Their movement was monitored over a distance of 300 to 1000m in stubble fields with winds ranging from 30-60 km/h.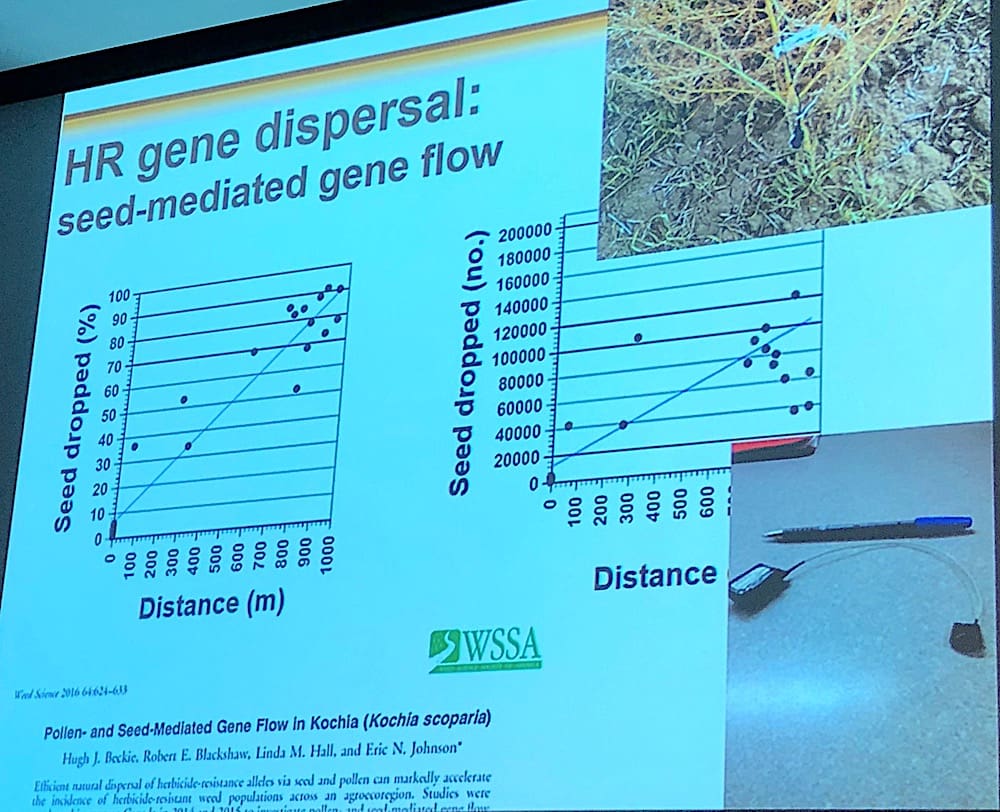 Over a distance of 1000 metres Professor Beckie said each plant dropped about 100,000 seeds.
"This is why we think glyphosate resistant kochia has spread so rapidly," he told the conference.
He said one of the susceptibilities researchers have discovered is that Kochia has a very short seed bank with decay curves showing seed viability is exhausted within a few months from April to June.
"This is one of the weaknesses, if you can prevent seed replenishment from the seedbank you can drive that population down to extinction," he said.
"The problem with kochia of course is that it is blowing in from your neighbours every day, every month, and unless you build a concrete wall like (President) Trump wants to build with Mexico, it is tough."
Asked for his impressions of weed management in Australia from his first two months as the director of AHRI, Professor Beckie said he hadn't yet had a chance to look much at agriculture outside WA, but said he had been very impressed with what he had seen so far, which included participating in WeedSmart tours.
"I'm very impressed with the knowledge of a lot of the young farmers," he said.
"The level of technology adoption here is about as high as I have seen, so I am very optimistic, even though our herbicide tools are diminishing.
"But we will have to keep our eye on the ball and make sure we are tackling the issues as they emerge."