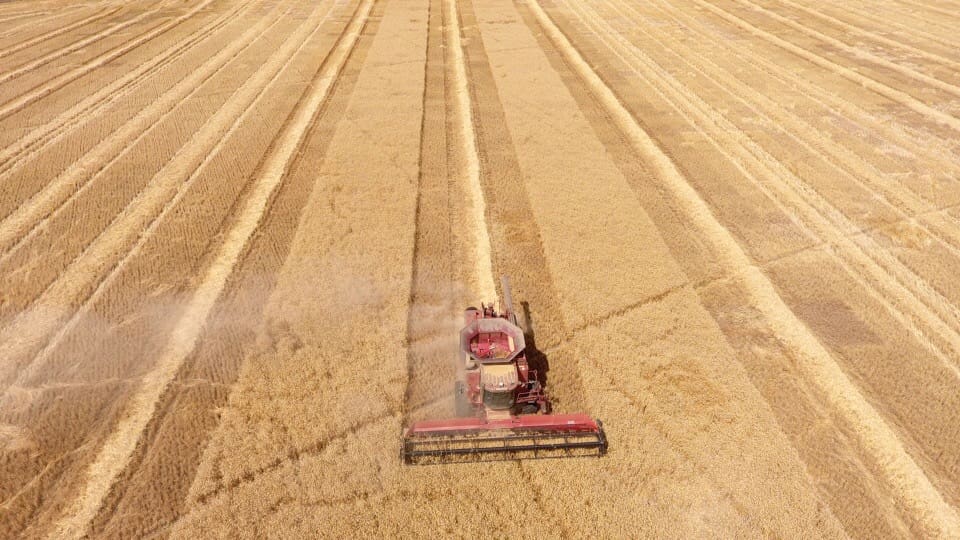 A HIGH-YIELD Mexican wheat variety identified by University of Queensland (UQ) researchers is now available to Australian farmers.
The wheat variety, originally from the International Maize and Wheat Improvement Centre in Mexico, was evaluated by Associate Professor Mark Dieters in UQ's School of Agriculture and Food Sciences.
It has been licensed to Seed Exchange Australia (SEA) by UQ's commercialisation company, UniQuest, for sale under the name SEA Condamine.
Associate Professor Dieters said trials showed SEA Condamine was well suited to wheat growing regions in Central and South West Queensland and was also suitable for northern New South Wales and south-eastern Queensland.
"SEA Condamine has demonstrated excellent adaptation to the wheat growing regions of Central Queensland, with grain yield exceeding some popular varieties by as much as 10 to 20 per cent in 2016 to 2018 national variety trials," he said.
"This represents a significant improvement in yield potential compared to other main season wheat varieties.
"It is also demonstrating very good yield potential in the marginal environments of South West Queensland.
"Being a tall variety, growers are also able to reap the dual benefits from harvesting the grain and bailing the straw."
SEA general manager John Shepherd said SEA Condamine was a high-yielding, white-grained wheat with quick grain fill after flowering, excellent straw strength (to minimise lodging under high-yield situations) and resistance to leaf rust.
He said new and exciting wheat varieties being developed at UQ had the potential to benefit growers all over Australia.
"A portion of the sales of these new varieties will be fed back into research to help local farmers, support and inspire future agronomists, and help bush communities grow and benefit from this knowledge," he said.
"New wheat varieties like SEA Condamine help fund better breeding facilities and techniques, which leads to better-quality seed varieties for the farmers of the future.
"SEA Condamine currently has only a feed classification, but this year we hope to be rated for a milling classification based on the fantastic preliminary results from our baking trials, which show this wheat makes bread with excellent loaf volume and colour."
Mr Shepherd said National Variety Trials (NVT) showed the wheat was suited to northern NSW and south-eastern Queensland, with the best fit in Central Queensland.
He said SEA Condamine was ranked either first or second for yield in eight out of nine NVTs in Central Queensland in 2017.
UniQuest chief executive officer Dr Dean Moss said SEA Condamine built on the success of other agricultural products licensed and commercialised by UniQuest, including DS Faraday wheat; Ruhbi red bayberry fruit and trees; lucerne for hay applications; and Leucaena, a tropical forage legume for cattle.
Video: Drone footage captured by SEA Condamine grower Brad Forsyth on his property about 20 kilometres outside of Monto, heading towards Biloela, Central Queensland.
Sources: UniQuest, SEA