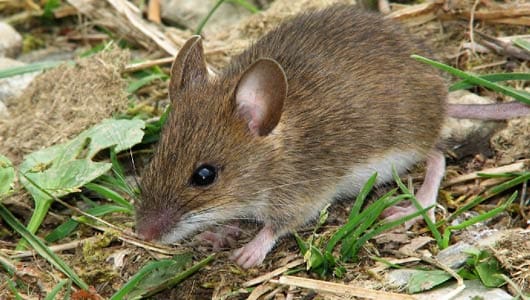 MOUSE activity remains very low throughout the Australian cropping belt with little risk of economic damage to crops as harvest progresses.
Mice began breeding in spring, but started from a low population base and numbers are unlikely to increase rapidly because of dry conditions in many areas.
Numbers are likely to slowly increase through spring and summer and reach a peak in autumn 2019.
Growers are advised to remain vigilant and act accordingly if damage is likely.
Because of patchy activity between paddocks, growers should monitor across multiple paddocks to gauge mouse numbers and inform their management decisions.
Control options:
Baiting with zinc phosphide is reasonably effective providing there is little alternative food available for mice. Once seeds have developed on heads, mice are reluctant to go for zinc phosphide baits, so if need be, bait well before seed set. Be aware of the 14-day withholding period before harvest.
Harvest as cleanly as possible to minimise grain spillage. Whatever food resources are left in the paddock could sustain mouse breeding and lead to higher mouse numbers at sowing next year.
Source: MouseAlert
Report and map mouse activity using MouseAlert (www.mousealert.org.au)
Further information:
Dr Peter Brown – ([email protected]) CSIRO Agriculture & Food, Canberra
Steve Henry – (@MouseAlert) ([email protected]) CSIRO Health & Biosecurity, Canberra