MACHINERY manufacturer, John Deere, has announced that it has purchased Mazzotti, a privately-held sprayer manufacturer based in Ravenna, Italy.
"Mazzotti is known for its innovation as well as its unique knowledge, designs, and expertise in the sprayer industry," John Deere's president, agricultural solutions and chief information officer, John May, said.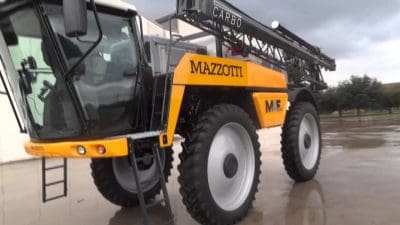 "The acquisition of Mazzotti provides John Deere an opportunity to serve more customers in European markets."
Mazzotti, a 30-year-old family-owned business, will maintain its name, trademark, and commercial agreements and will continue serving customers with high quality products and services.
As a result of the announcement, May said Mazzotti would have the full support and commitment of John Deere to enhance its already successful sprayer business.
Source: John Deere