APRIL has turned into a "blowout" month for tractor sales across most of Australia as the industry, driven by improved weather prospects along with the increase in the Instant Asset Write of program to $150,000, continues to avoid the troubles associated with the COVID 19 virus.
Tractor and Machinery Association (TMA) executive director, Gary Northover, said tractor sales had shown a year-on-year increase of 40 per cent for April and were now 7pc ahead on a year-to-date basis.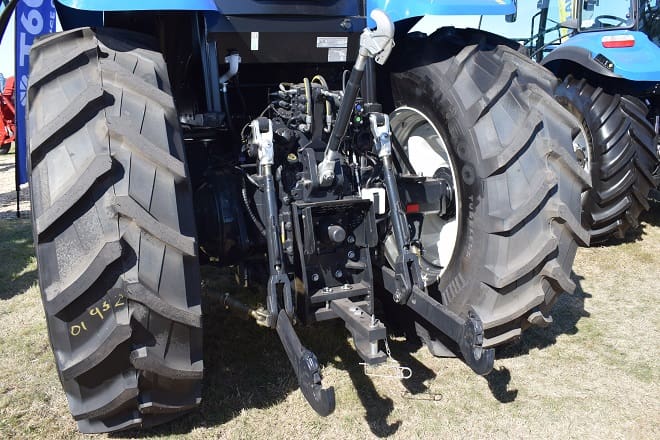 In his latest report, Mr Northover said there had been a big lift in sales in all the eastern states, while Western Australia was the only state to lag with sales 10pc down for the month, or 15pc down on the year-to-date.
"Victoria continues to enjoy a bumper year, up another 44pc on the same month last year, now 22pc ahead for 2020.
"New South Wales was up 38pc for the month, now 4pc up year-to-date, and Queensland "had a blinder" rising 78pc compared to last April and now sits 3pc ahead of last year.
"The same story occurred in South Australia, 63pc up for the month and now 17pc ahead of last year, whilst Tasmania reported a 52pc lift in April to be 15pc ahead for the year."
Mr Northover said not surprisingly unit sales were strong in all categories with the under 30kW (40hp) range, up 26pc for the month off the back of the Instant Asset Write Off incentives. These now sit 3.3pc ahead for the year-to-date.
The 30-75kw (40-100hp) range was up strongly 37pc now 1pc ahead for the year and the 75-150kW (100-200hp) category had another strong month up a whopping 63pc, or 23pc for the year-to-date.
The 150kW (200hp) and above range enjoyed a lift of 27pc for the month and is now 6pc behind the year-to-date.
"Whilst it might seem tempting to be quite excited by recent months sales figures, we do attach a note of caution to these results," Mr Northover said.
"Firstly, there can be no denying that the Governments Instant Asset Write Off program has stimulated a lot of sales however this program is due to be scaled back on June 30 to the previous $30,000 limit.
"The TMA along has been working with the MTAA (Motor Traders Association of Australia) to lobby Canberra to have this program extended to at least September 2020 as we believe it is instrumental in supporting the general economic recovery.
"Secondly, we are beginning to see signs of supply shortages in the market. With US and European Factory closures occurring as part of the wider COVID 19 lockdowns, supply of machinery to the Australian Market is becoming unpredictable, a situation that is expected to get worse before it gets better.
"So, whilst we are enjoying the present level of activity, we remain watchful."
Mr Northover said sales of combine harvesters continued to be slow with only a small number of sales completing again in April with no great prospects for the year ahead despite the improving conditions.
Baler sales continue to be very strong, up 3pc year-to-date. It was the same story for sales of out-front mowers now 21pc ahead of the same time last year.
Source: TMA