AUSTRALIA is expected to export 11.5 million tonnes (Mt) of wheat in 2018-19, down 12 per cent from the 13Mt forecast last month, according to the November World Agricultural Supply and Demand Estimates (WASDE) report released overnight by the USDA.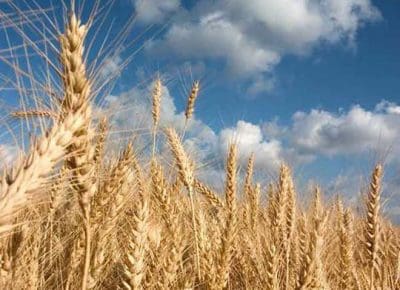 Much of the fall has come from a drought-driven 1Mt reduction to Australia's production outlook, now at 17.5Mt.
Globally, 2018-19 wheat supplies have risen 6.7Mt on both increased production and beginning stocks, with updated production data from Chinese Government behind much of the change.
Based on its internal data, China's 2018-19 wheat production forecast has been raised by a higher harvested area and increased yields.
The total 2018-19 global wheat production forecast has lifted by 2.6Mt, but is down 1.9Mt if the China revision is excluded.
Wheat production cuts totalling 2.2Mt have been made for Morocco, Pakistan, and Ukraine, while Algeria's forecast production has risen 900,000t.
The forecast for global wheat exports has been cut to 178.8Mt, with the 1.6Mt drop since October being almost solely attributable to Australia's smaller crop, and its smallest export surplus since 2007-08.
WASDE's latest figures have lifted global wheat use by 200,000t to 745.8Mt, which includes a 1Mt increase for China.
With supplies rising more than use, the forecast for global wheat ending stocks has risen 6.5 Mt since October to 266.7Mtn, but forecast stocks outside China have been cut by 900,000t.
Oilseed trade shrinks
USDA's latest global oilseed outlook includes cuts to production and export totals, and increased stocks.
Lower production of soybeans, cottonseed, peanuts, and rapeseed has been partly offset by a higher forecast for sunflower seed, and reduced global peanut and rapeseed production is largely driven by revised figures out of China.
Global soybean production has been cut by 2Mt, with lower production for the US and Argentina partly offset by increases for China, India, and Ukraine.
Forecast 2018-19 global soybean exports have dropped 2Mt to 155.4Mt, with lower US exports partly offset by a 2Mt increase for Brazil, and higher shipments out of Ukraine and Russia.
With limited US commitments to China so far this marketing year, China's soybean imports have been cut by 4Mt to 90Mt.
China's crush is also lowered, but protein-meal consumption growth is expected to remain positive.
South America is expected to capture more of China's soybean market, while the US is likely to capture more market share in the rest of the world, particularly in the second half of the marketing year.
Global oilseed stocks are up 2.4Mt to 126.2Mt on higher stocks of soybeans and sunflower seed.
Global soybean stocks are up 2Mt to 112.1Mt, with higher stocks in Argentina, India, and the US partially offset by lower stocks in China and Brazil.
Source: USDA
Grain Central: Get our free daily cropping news straight to your inbox – Click here