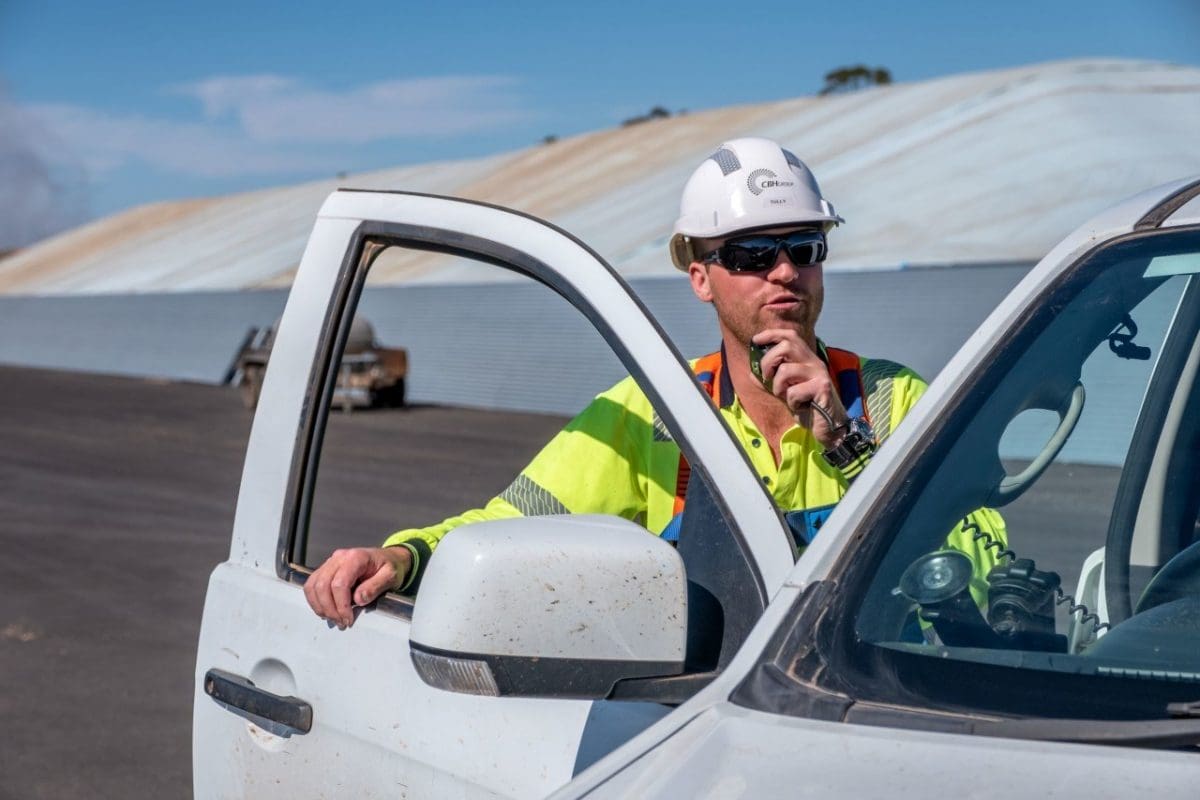 IN THE INTERESTS of national food security, CBH and Viterra are now issuing public monthly reports of grain stocks on hand.
Western Australia's CBH Group is the bigger of the two bulk handlers, and has always made its wheat and barley stocks known to growers and marketers.
Last week, the grower-owned co-operative made its monthy report public for the first time, a practice which will continue until October.
Glencore Agriculture's Viterra, which owns and operates most of South Australia's bulk grain sites, also issued its first public report last month.
CBH said it was releasing stock numbers due to the COVID-19 crisis, which has heightened the domestic grain industry's "understandable heightened concern" about grain supply over coming months.
CBH said COVID-19 had prompted it to go against its normal policy of not wishing to expose its position to the international market.
"During this unprecedented time, CBH wants to make grain stocks transparent at a high level, given public, industry and government concerns," CBH said in a statement.
"When harvest commences, we will return to normal reporting provided to growers and marketers on the secure LoadNet portal."
CBH and Viterra reports are published with disclaimers, and show stock owned by growers and marketers in the system.
The data sets do not distinguish between committed and uncommitted stock.
| | | | | | | | | | |
| --- | --- | --- | --- | --- | --- | --- | --- | --- | --- |
|  Stock on hand | Malt barley | Other barley | Total barley | Hard wheat | APW wheat | ASW wheat | Other wheat |  Total wheat | Grand total |
|  27 March | 791,729 | 1,225,685 | 2,017,413 | 945,438 | 671,967 |  215,728 | 1,191,920 | 3,025,053 | 5,042,466 |
Table 1: CBH Group tonnes of stock on hand as of 27 March, 2020. Source: CBH
Viterra's website said the company was releasing stocks information to help buyer customers and end-users manage ongoing supply requirements given the current environment of two consecutive years of drought and potential pressure on supply chains.
A report published on the company's website on 23 March was the first one to be made public.
The report has been published each month in Ezigrain since November 2018 for Viterra's grower and buyer customers to access.
Welcomed by industry
Feed Grain Partnership (FGP) has members from the dairy, poultry and red meat sectors, and has welcomed the commencement of stocks reporting from CBH and Viterra.
"It's a very positive step, and Feed Grain Partnership has been keen for a long time to see it happen," FGP coordinator Denis McGrath said.
"We'd encourage other organisations to do the same, and for this information to be supplied consistently."
Clear Grain Exchange managing director Nathan Cattle said stocks reporting from both entities was a positive development.
"It will allow the market to price grains better and ensure it ends up where it's needed most," he said.
"For example, some have been saying Australia could run out of wheat this year.
"This information allows stakeholders to see what's on hand, overlay their assumptions and estimates, and then price grains better."
Some within the Australian grain industry have lobbied in recent years to get bulk handlers to report their stocks position, as was the case until 2011 under now defunct legislation.
A source in the grain trade has speculated COVID-19, on top of Queensland and NSW still operating in a drought market, has prompted CBH and Viterra to make public information they have long made available to customers.
"With the government saying agriculture is an essential service with respect to COVID-19, and with stocks on the east coast being tight, I'd say the grower organisations have had another push to get greater transparency," the source said.
Supply concerns
Last month's dip in the Australian dollar to a 17-year low sparked a surge in demand from China and other importers for SA and WA barley and wheat.
With numerous export vessels booked out of terminals in both states, the domestic market has developed concerns about whether SA and WA will have enough grain available to see them through to new-crop in December.
With 5 million tonnes (Mt) in CBH stores and a further 1.85Mt held by Viterra, it appears domestic consumers in NSW and Queensland have ample stocks to draw on.
According to ABARES, Australia in 2019/20 will consume 8.6Mt of wheat and 4.8Mt in total of barley and sorghum.
That means the domestic market is consuming around 1.1Mt per month, and much of that is coming from SA and WA.
Nothing from others
GrainCorp as the major bulk handler in New South Wales, Queensland and Victoria is Australia's biggest bulk handler, and has not issued a public stock report.
Trade sources have said this is largely due to NSW and Queensland being net importers of grain from Victoria, SA and WA because of the drought which has smashed production in both states since 2017.
Drought has also reduced export surpluses of grain from NSW and Queensland to negligible levels, whereas SA and WA have continued to be major exporters of wheat and barley on top of supplying grain to the domestic market.
Flour, feed and industrial mills in the eastern states account for most of Australia's grain use.
A large number of bulk handlers including CHS Broadbent, Emerald Grain and Cargill's AWB Grainflow operate in eastern states, where most farms have considerable capacity to store harvested grain.
This competition means GrainCorp is not as dominant in bulk handling as Viterra and CBH are in their home states.
Source: CBH Group, Viterra
Grain Central: Get our free daily cropping news straight to your inbox – Click here