Overnight offshore markets:
Markets mixed overnight, which was a surprise given the general bearish nature to the USDA report.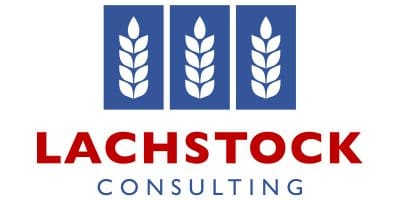 CBOT Wheat was up 4.5c to 433.25c,
Kansas wheat up 4.25c to 429.75c,
corn down 0.5c to 366.50c,
soybeans down 2.5c to 939.25c,
Winnipeg canola up C$4.80 to C$494.50,
Matif canola down -0.50€ to 395.00€.
The Dow Jones down 6.72 to 20651.30,
Crude Oil up 0.32c to 53.39c,
AUD softer to 0.7496c,
CAD steady to 1.3324c, (AUDCAD 0.9988)
EUR a touch firmer to 1.0606c (AUDEUR 0.7066).
USDA report
Generally speaking the USDA World Agricultural Supply and Demand (WASDE) report overnight was bearish.
We came in reading about all global stocks figures being higher than expectations and whilst we saw the market put in some wide ranges and certainly hit some red territory (May beans hit 12 month lows) we managed to pull back and close either side of the unchanged mark.
The influence of the South American crops on world stocks was pronounced in this month's report.
World corn stocks increased 2.3Mt to 223Mt (210.80 last year),
World soybean stocks up 4.6Mt to 87.4Mt (77.1) and
World wheat stocks increased yet again by 2.32Mt to 252.26Mt (241.70).
The US figures didn't provide too much variance; corn stocks were in fact just below expectations.
The focus of the market will now sit squarely on the US planting season and therefore weather.  As we noted yesterday, the crop can get in the ground very quickly and it is certainly early days so there shouldn't be any overly dramatic moves just yet.  We need to get into May before things become a bit more mission-critical and with the aforementioned overhang of global stocks we certainly have a buffer.
The global wheat figures crept higher largely on some minor demand reductions across the globe, coupled with minor country changes to supply.  Wheat futures were able to put in a strong performance on the board as traders raised their eyes already to the May report.  It will have a 17/18 supply and demand forecast and with the lower acreage the May report has the potential to show wheat finally starting to tighten, especially, in comparison to corn and beans.
This certainly holds true in the global wheat market which has record global stocks that are 70Mt higher than 5 years ago and more than double what they were in the 07/08 global drought-shortage.  We are growing demand rapidly no doubt, but we have been growing supply just that bit more every year…..With cuts in some areas of global production in 17/18 we should turn the worm on global stocks a little, but clearly we have a lot of room to move.  The main fuel we do have is that the market is positioned so short and any realignment of the fundamentals could see a rush for the door.
Australian currency
The AUD held a tight range between 74.74 & 75.15, so we still need to get some validation of where the dust settles.  Certainly it looks to be finding some support here and may bode well for those that are looking for consolidation and then a retracement north.  As momentum starts to wane on the recent decline, the probability of a floor increases.  Next 24hrs pretty critical.
Source: Lachstock Consulting