Overnight markets: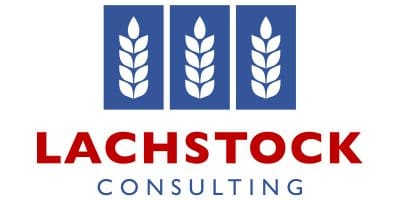 Grains significantly lower, oilseeds mixed.
CBOT Wheat down -16.25c to 437.75c,
Kansas wheat down -18.75c to 444.5c,
Corn down -8.25c to 366.5c,
Soybean down -1c to 974.25c,
Winnipeg Canola up 0.19$C to 522.8$C,
Matif canola down -2.25€ to 366€.
Dow Jones down -6.43 to 20951.47,
Crude Oil down -2.33c to 45.49c,
AUD down to 0.741c,
CAD up to 1.374c, (AUDCAD 1.018)
EUR up to 1.098c (AUDEUR 0.674).
Wheat
Wheat was hit hard by a combination of very weak macros, improved weather (in some areas) and better than expected HRW crop reports, post weather damage. Despite ongoing chatter of snow cover and damage, the yield reports from the Wheat Quality Council crop tour of HRW were not nearly as bad as expected. There is some criticism of how the report was conducted vs. last year, with some speculation that they only looked at the good crops. Despite this, the result caused a sentiment shift which saw SRW and HRW head quickly to fill chart gaps made earlier in the week. SRW has more potential for damage with frosts concerns coming this weekend and into next week, plus rainfall and flood risks in Mississippi and Ohio River areas. Weekend weather could see a strong open on Monday again, depending on COT positions post close on Friday. Statscan tomorrow expected to increase c/o stocks significantly, though as stated yesterday, should consist mainly of durum. Next week we have USDA report showing new crop SnD's, which is of particular importance to wheat. Globally the European crop outlook has improved due to better moisture. There was very limited response from the market there to the recent US rally, suggesting a good level of production confidence.
Soybeans
Despite the pressure in grains and macros, soybeans held up reasonably well, finishing down just 1 cent. Export sales were below expectations, but this time of year is not known for huge exports. Planting progress is expected to be delayed in Monday's weekly update, which helped support things. Demand from China is still quiet, buying, as they need it. Soy oil waiting on import tax announcement on biodiesel, which will add considerable support if it eventuates. Sos.
Canola
Canola managed a slightly higher close in July, while November finally had a down day losing $3.60. Nearby prices were supported by the steady hand of the oilseeds complex and weaker Canadian dollar. Weather has cleared up on the prairies enabling better planting access, which is restoring confidence in new crop potential. Statscan tomorrow confirm/deny speculation on considerably lower acres. Canola .
Corn
Corn felt the weight of old crop supplies and weak macros, closing down just above key support. No resolution to planting delays at present, with ongoing rainfall through the central Corn Belt, though weather has improved in the central Midwest and northern plains, enabling a window opening there.Co.
Australia
Aussie forecast remains dry in the 8 day forecast, cash markets are quiet as execution issues plague the market on the east coast, while WA and SA are getting low on export capacity. This forecast needs to get some rain in it soon, or a weather story will develop for dry sown Canola acres in parts of WA and SA.
Source: Lachstock Consulting