DANISH company BioMar is negotiating the purchase of two mothballed industrial sites near Devonport in northern Tasmania on which to develop its 110,000-tonne-per-annum aquafeed plant.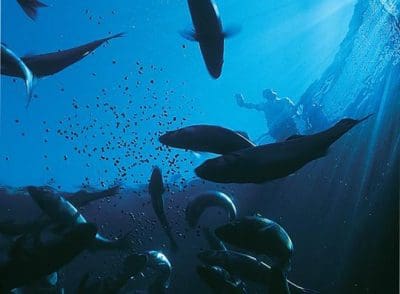 If necessary approvals are granted, the plant can be expected to breathe new life into the former Wesley Vale Paper Mill complex, and nearby particle-board facility, both located on Mill Road, Wesley Vale.
In March, BioMar announced it was delivering an increasing amount of product to Australia's aquaculture industry from its factories in Chile and Scotland, and was looking to develop a domestic facility to supply the Australian market.
Sources said BioMar was likely to build the plant in Tasmania or Victoria, the best Australian locations for proximity to inputs like grain and protein meal, and cold-water fisheries which were expected to be key clients for BioMar rations.
If the BioMar mill's feedstock mix is similar to those of other Australian aquafeed plants, it could be expected to use at least 20,000t annually of wheat and pulses in total.
In April, the Environment Protection Authority (EPA) Tasmania received a Notice of Intent from BioMar for the development of a feed-manufacturing facility at Wesley Vale.
In May, the EPA provided guidelines for assessment to BioMar after consultation with relevant government agencies, and is now awaiting a first draft of the Development Proposal and Environmental Management Plan from the company.
In January, Ridley Corporation announced it was planning to build a 50,000t-per-annum aquafeed plant at Westbury, also in northern Tasmania, which it hoped to open in 2019.