PRICES and  demand for hay and protein sources other than grain are continuing to rise as graziers and mixed farmers in eastern states hold out for an autumn break.
Traders said prices for southern Australia's main locally manufactured meals such as canola and cottonseed had risen around 10 per cent in the past two weeks.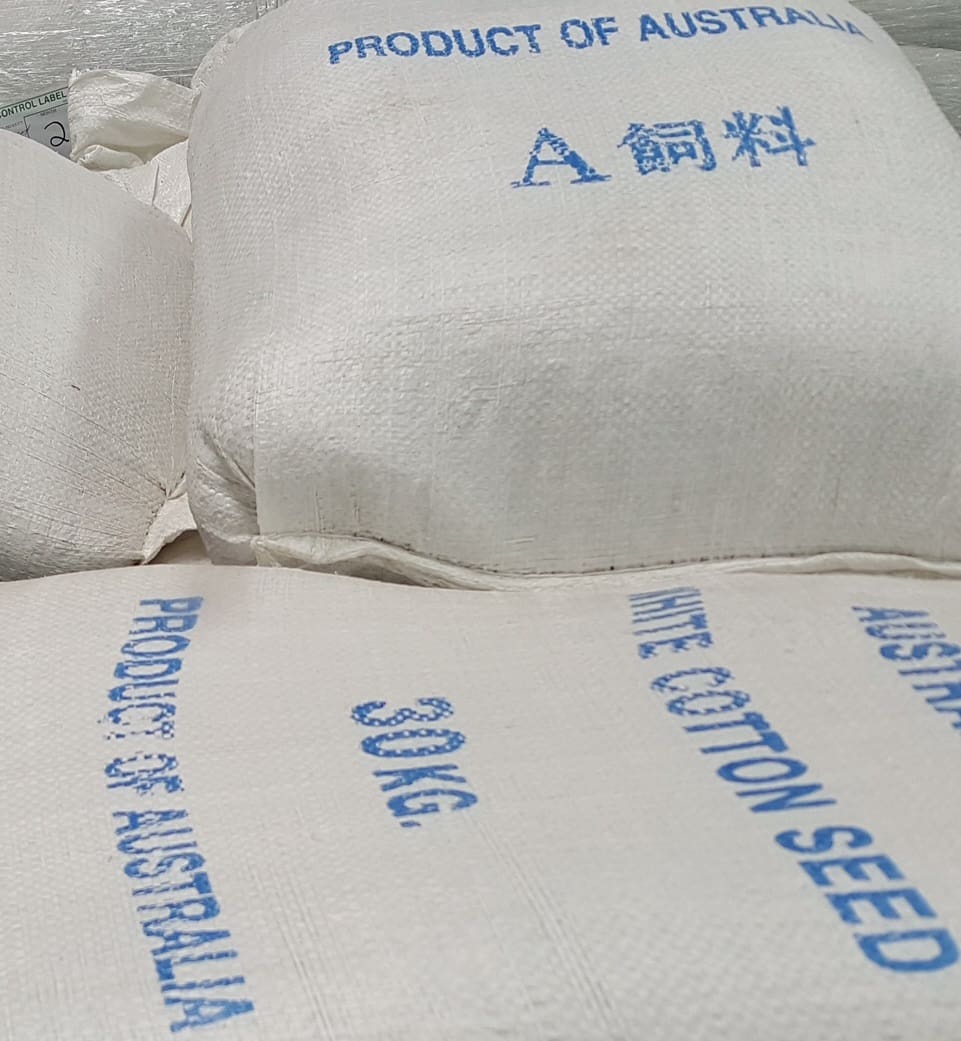 Whole cottonseed price had risen too on grazier demand, as falling temperatures and shorter days reduce hopes of a big flush of autumn growth, and producers seek to maintain their sheep and cattle numbers.
Value in cottonseed
With southern NSW gins coming on stream with the 2018 cotton harvest in the past week or two, another supply stream is entering the southern feed market, and traders have said it represents good buying at an equivalent value to cereals.
"Cottonseed is still good value verses current domestic grain values," Woodside Commodities manager, Hamish Steele-Park, said.
"Cottonseed prices are being driven by domestic factors at the moment."
China has not yet accessed Australian cottonseed due to protocol issues related to one Bollgard III gene, and cottonseed values have firmed on domestic stockfeed demand alone.
Cottonseed at southern NSW gins is bid the grower at A$260 per tonne, up from $180-$190 over recent months, but still around $40/t below feed barley.
At Moree, values for cottonseed are $280-285/t, and $315/t on the Darling Downs.
Fibre sources
Traders said common sources of fibre were still readily available, and included mill run, the by-product of flour milling, cotton hulls, and almond hulls.
According to MSM Milling trading manager, James Dellow, sheep nuts, meal, and pelletised feed supplies were heavily booked out of the company's central NSW facility.
"Temperatures are beginning to get chilly, and will only increase demand," Mr Dellow said.
"A drink of rain won't help the immediate problem, with it turning colder by the day."
Homes for hay
Feed Central principal, Tim Ford, Toowoomba, said hay of varying quality has started to supply the spot market created by graziers holding out for a rain to spark winter feed.
Germination of clover and rye pastures to provide immediate feed for sheep, and grazing for cattle in one to two weeks, could be expected after 25 millimetres of rain, and Mr Ford said this would abate the current desperation for hay.
"The smaller producer in NSW and Victoria is expecting a winter break at any time, and it would be an extraordinary situation to not get germination rain," Mr Ford said.
Mr Ford said this year was shaping up to be similar to 2002/03 and 2006/07 in terms of high levels of grazier spot demand, but improved logistics had made transport less of a stumbling block.
"We have capacity we didn't have then."
Mr Ford said a lot of hay trading this month was baled after the abundant spring of 2016, and ample supply still seemed to be available for "heavies", 8 x 4 x 3-foot bales, transported on drop-deck trailers.
Meal options
Canola meal this week was offered at $400/t ex Newcastle and Melbourne, up from $360/t early last month.
Cottonseed meal prices have risen also by around 10 per cent, and the commodity was offered early this week at $385/t Narrabri.
Imported 46pc protein soybean meal was quoted at $780/t ex Brisbane, Melbourne and Newcastle, up $150/t in recent weeks.
This reflects major US dollar strength last month and higher US soybean meal futures caused by dry weather in South America.  Supply was also impacted by damage to a soymeal loading berth in Argentina's Parana River last week.
A trader said the damaged facility was not supplying soybean meal for shipment to Australia.