Australian barley exports could be set for a boost after the world's largest barley importer, Saudi Arabia, last night made its second major purchase in two months.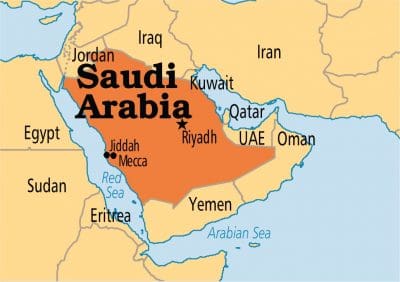 Saudi Arabia overnight bought 1.5 million tonnes (Mt) optional origin barley for shipment March to May 2017 at average US$190.70 per tonne (cost and freight) from traders who participated in the government tender last weekend.
The origins from which shippers can draw the feed barley are Australia, South America, EU and Black Sea.
The quantity would be shipped in cargoes of approximately 60,000t each, and trade sources say Australia has a good chance of supplying some shipments.
Get our free daily cropping news straight to your inbox – Click here
Ikon Commodities' Ole Houe said current Australian barley values were among the cheapest in the world.
The price at which the Saudi business was done would equate to a track price of around A$170/t, give or take $5.
"This in turn means that there is a strong incentive for Australian shippers to allocate even more stem space for barley," he said.
"These cheap prices and strong incentives have already been seen in the barley shipments Australia has made so far this year."
From October-November, when Australian new-crop  became available, to the end of January, Australia has shipped well over 2Mt of barley and is on track to ship another 1Mt by the end of February.
"This new Saudi business will come on top of this as it is for March and May shipment. There is no doubt Australia had a big barley crop this year, but at the current export pace we will comfortably dispose of the crop."