GLENCORE has signed on almost a year after a partnership was formed among the world's grain majors to collaborate to develop intelligent systems to streamline execution of contracts.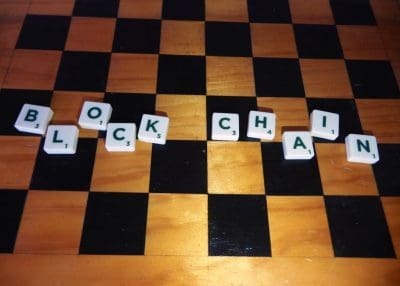 The participation of the major trader was welcomed by the other businesses, Archer Daniels Midland (ADM), Bunge, Cargill, COFCO and Dreyfus, already working together on digital innovations which include the use of blockchain to make secure transactions quicker at every step of the process from origin to consumer.
While individual companies have executed transaction now over several years (see for example an earlier Grain Central story here), collectively they hope to not only further innovate but also establish joint protocols across biosecurity, finance, shipping and trading.
"We've been interested in the initiative from the very early days and we're excited now to join as a full partner," Glencore Agriculture Limited chief executive officer David Mattiske said.
"The digital platform this group intends to develop will leverage the newest technologies and has the potential to revolutionize our industry, making contract execution processes more efficient, more accurate and more transparent.
"These advances are necessary for our industry to continue serving our critical global role efficiently and effectively, and the benefits will be felt by companies of all sizes along the post-trade value chain."
The partners, in a joint statement, said they were initially looking at new technologies such as blockchain and artificial intelligence to create digital solutions to automate grain and oilseed post-trade execution processes, reducing costs needed to move agricultural and food products around the globe.
The new platform is hoped to have broad application to the entire grain industry and is expected to launch in the second half of 2020, subject to regulatory approval.
It is soon to select technology solutions providers and partners.
Workshops and roundtable discussions since October 2018 were held with a broad range of industry stakeholders, including shippers, charterers, buyers, service providers, financial institutions, trade associations, industry standards and regulatory authorities.
Collaboration on critical issues of security and data privacy, technology choices, business model, adoption strategy, and functionalities and capabilities was expected to lead to broad-based adoption within and beyond the initial partners.
It will develop and execute a pilot streamlining Brazilian bulk soybean shipments to China.
Source: Joint statement by ADM, Bunge, Cargill, COFCO, Dreyfus, Glencore.
Grain Central: Get our free daily cropping news straight to your inbox – Click here