The Australian Competition and Consumer Commission (ACCC) is seeking views on a proposed undertaking offered by Nutrien in relation to its proposed acquisition of Ruralco.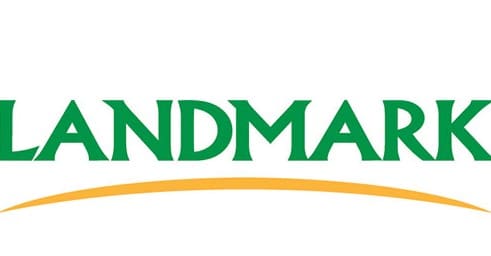 Nutrien operates rural merchandise stores and other rural services in Australia under the Landmark brand.
Nutrien's proposed undertaking seeks to address some of the preliminary competition concerns identified by the ACCC in a story on Grain Central on 13 June 2019.
It would require Landmark to divest three rural merchandise stores located in Broome (WA), Alice Springs (NT) and Hughenden (Qld) to a purchaser approved by the ACCC. These areas would have a high degree of concentration if the acquisition was to proceed.
"The release of undertakings for public comment should not be interpreted as a signal that the ACCC will ultimately accept them and clear the transaction," ACCC deputy chair Mick Keogh said.
"The undertaking seeks to address only local issues in Broome, Alice Springs and Hughenden, and does not seek to address possible issues at the national or wholesale levels.

"At the national level, the transaction combines two of the biggest suppliers of rural merchandise to farmers. It also combines two of the largest wholesalers to independent retail outlets. We are continuing to investigate the potential impact of this transaction at the national and wholesale levels."
The ACCC now seeks views from market participants on whether the undertaking is sufficient and would be likely to alleviate competition concerns in the local markets identified.
Parties wishing to make submissions should do so by 5 August 2019.
The indicative date for the final decision on the matter is 15 August 2019.
More information is available on the ACCC website at Landmark – proposed acquisition of Ruralco
Background
Landmark supplies rural merchandise through its 225 retail stores across the country as well as supplying independent stores on a wholesale basis. Landmark also provides wool broking, livestock agency and export services, real estate agency and agricultural insurance broking services.
Ruralco is a publicly listed company in Australia, formed in 2006 when Combined Rural Traders (CRT) and Roberts Limited merged. Ruralco provides a very similar range of services to Landmark. It operates 106 rural merchandise stores nationally (operating under a number of brands but notably Roberts and Rodwells) and also supplies member stores via its wholesale arm, CRT. These members may be branded as either CRT or Town & Country.
In addition to those other services offered by Landmark, Ruralco also offers water broking services.
Source: ACCC