A FLURRY of investment in value-adding of Australian grains is being seen across the industry as technology and expanding demand alter the market landscapes for animal feed and human food.
Helping to lead the charge in the high-end human-consumption market is v2food, which is manufacturing plant-based protein products at its Wodonga facility from pulse isolates.
The company's chief executive officer and founder Nick Hazell will be sharing his insights into how v2food has grown its domestic and export markets, and what that means for growers and markets, through his address to the Australian Grains Industry Conference (AGIC).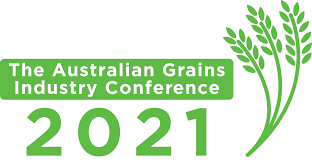 To be held as a virtual-only event on September 6-7, the AGIC 2021 program comprises 11 sessions covering many of the facets of the grains industry.
Mr Hazell will be speaking in the session entitled: Plant protein innovation – could this be the biggest Australian agriculture opportunity for this generation?
Launched nationally in 2019 on technology developed in collaboration with CSIRO, v2food has developed a range of plant-based foods, including patties for Hungry Jack's Rebel Whoppers.
The growth in demand for its products was exemplified last year when v2food products went on sale in selected Coles, Drakes and Woolworths supermarkets — more than 1400 in total — as COVID redirected its focus from food-service to retail.
Growth in export markets is also being seen, and the company last month announced that China had been added to its list of offshore markets.
"Our strategy is to be number one in Australia so we can be number one around the world, and our focus is on Asia," Mr Hazell said.
He believes the value-adding proposition for Australia's broadacre crops is "enormous", and will increase further once domestic production of pulse isolates and other inputs ramps up in Australia and displaces imports.
"We have tended to sell our inputs as commodities in Australia; what I'm saying is you can convert them to 10 or 20 times their value, and then export that valuable product overseas.
"If you can go all the way to branded consumer products, you can add value in lots of different ways, particularly around sustainability."
Mr Hazell said Australia was ideally placed to take advantage of its clean and green global image, and add carbon credentials to them.
"There are not that many countries in the world where you have excess land mass in which you can grow crops and sequester carbon."
Following v2food's Series B funding round which last year added $77 million of domestic and offshore money to the $36M raised in 2019, Mr Hazell said start-ups with value-adding of Australian grain at their core help immense appeal.
"There are literally trillions of dollars of capital from people wanting to invest."
Supporting this was the April announcement that global agrifood giant Bunge had bought into the Australian Plant Proteins business in Horsham, Victoria, and Unigrain's news last month that it was building a pulse fractionation plant at Smeaton near Ballarat.
While pulse value-adding is centred in Victoria, a run of investment in other sectors including canola crushing, malting, and stockfeed has been seen in every Australian state.
It points to momentum being seen in the Australian grains, which is reflected by the AGIC 2021 theme: Reconnect, Reignite, Revitalise.
AGIC 2021 is hosted by Grain Trade Australia, the Australian Oilseeds Federation and Pulse Australia, and will be officially opened by Minister for Trade, Tourism and Investment Dan Tehan, and feature Minister for Agriculture, Drought and Emergency Management David Littleproud.
Delegates will also hear from former Foreign Minister Professor Bob Carr, who will give his take on the interface between diplomacy, politics and trade.
Sessions have been constructed to scope the grain industry's post farm-gate dimensions, and will cover: competition; diversity; economic outlook; global commodity markets; investment; plant protein; succession planning; trade, and the supply chain.
Speakers include:
GrainCorp domestic commercial generalMmanager Sean Barker;
Lachstock Consulting CEO Nick Carracher;
HFW partner Carolyn Chudleigh;
Holding Redlich partner Geoff Farnsworth;
KW & WM Kelly & Sons CEO Matt Kelly;
Australian Competition & Consumer Commission deputy chair Mick Keogh;
CHS Hedging USA research analyst Joe Lardy;
Port of Melbourne executive general manager commercial Shaun Mooney;
Merricks Capital head of agri credit Dan O'Donoghue;
CBH Grain chief external relations officer Brianna Peake;
Robinson Grains general manager Adam Robinson;
Allied Pinnacle CEO Rob Rogers;
GrainCorp CEO Robert Spurway;
ANZ head of retail broker distribution Simone Tilley;
ANZ research economist Adelaide Trimbrell;
ANZ head of agribusiness insights Michael Whitehead;
Fletcher International Exports general manager commercial commodities and intermodal division Kurt Wilkinson.
Registration for the conference includes access to all online sessions, and opportunities to network with delegates and put questions to speakers.
"After years of crippling drought, the grains industry is building a strong position with favourable seasonal conditions and strong demand from customers," GTA CEO Pat O'Shannassy said.
"The challenge of COVID has meant that AGIC must again be a fully virtual conference.
"We have clear feedback from industry that AGIC is an important part of the grain industry's cohesiveness and 'can do' attitude, so we are really looking forward to strong industry support for the exceptional program on offer at AGIC 2021."
Grain Central: Get our free cropping news straight to your inbox – Click here