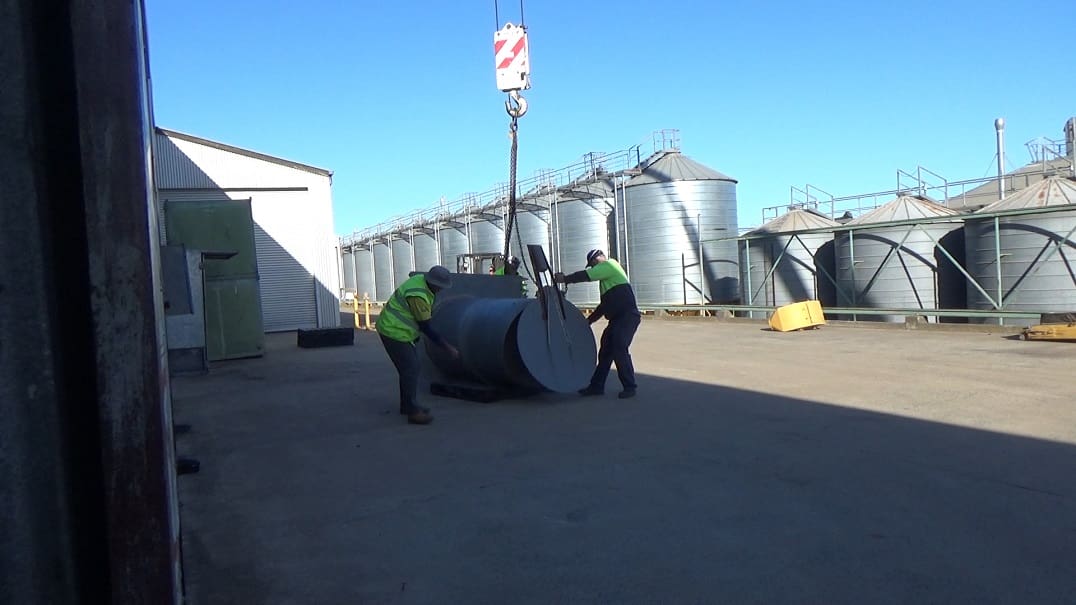 PACIFIC Seeds has begun installing a new $2.6 million seed processing line which has the capacity to double throughput of multiple varieties of seed and significantly improve the plant's efficiency.
The new line will have greater capacity than its predecessor to meet current market demands and follows a major upgrade to seed treatment facilities in 2017.
New technology is integrated throughout the line to enhance several key aspects of its high-grade seed processing capabilities.
Pacific Seeds processing and warehousing manager Angus Rathie said this updated technology meant the new seed processing line would allow the company to meet the increasing demand from customers for the highest quality product.
"The new line will make our clean down times more efficient, enabling us to process more varieties of seed than ever before – and given that we work with a whole range of products including grain sorghum, forage sorghum, canola, wheat, chickpeas; time efficiency is a major priority," Mr Rathie said.
"The new technology will also be much gentler on a variety of seed types and will markedly improve the quality control process, which makes Pacific Seeds a market leader in the most dependable product providers."
The new colour sorting technology will allow Pacific Seeds to remove any foreign items from the seeds.  There are also new cleaner and gravity tables which are softer on the seed.
"There will also not only be capacity to process our own seed, but also other companies' seed, so the fact that this machine will be state of the art means that it's also the next generation of agriculture workers who will benefit from this investment."
Mr Rathie said the goal of the new line would be to enhance the safety, capacity, efficiency and quality of production.
"In general, the updated machinery will come with the highest level of health and safety standards, and this particular line will make the movement around the plant much easier and safer for our team."
Pacific Seeds has partnered with GrainTech Engineering, PETKUS Technologies, QA Electrical and Pulford Air and Gas to undertake the processing line replacement and installation.
Source: Pacific Seeds