DEVELOPING the company's grain accumulation business will be the key role for Elders' new National Grain Manager, with a recruitment process drawing to a close this month.
Elders' existing small grains team has been managing the operations on a temporary basis this year.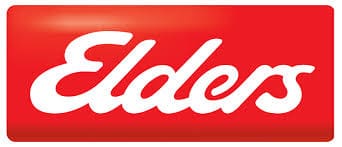 The appointment is part of Elders' moves to establish a new grain accumulation model, having finished its agreement with ADM Grain in late 2015. Prior to that Elders had a similar agreement with Toepfer.
"We're looking to expand our grain presence and strengthen our offering to growers, and that will be a key responsibility for the newly appointed national manager," Elders general manager for agency, David Adamson said.
Last year under its fledgling new grain platform, supporting multiple buyers, Elders reported accumulation totalling more than 400,000 tonnes – but in earlier times under its agreement with ADM, volumes exceeded two million tonnes a year.
"The plan is to get back to those sort of levels, under new leadership, and with some new product development," Mr Adamson said.
Grain activity is expected to be stronger this financial year, with the new Elders Grain platform operational for its first full harvest season.
Elders is currently advertising to fill the management position. It expects to make an appointment in the next month or two, with a view to a start by around May.
"The new national grain manager will drive the development and implementation of Elders' grain strategy," Mr Adamson said.
The role was pivotal in establishing and maintaining key counterparty relationships, he said, managing grain accumulation and increasing adoption of the Elders Grain product across the Elders network.
Mr Adamson said there had been a strong response to the advertised position so far, with applicants from commodity trading backgrounds as well as brokering and general agency fields. Well-qualified applicants had come forward both from within Australia and overseas – not only with grains backgrounds, but from other commodity areas as well.
"This is an exciting opportunity for an experienced, commercially astute grain manager with exceptional stakeholder and relationship management skills to have a leadership role located in Adelaide."
"It's not often that a national role like this emerges with an iconic Australian agribusiness, and that's why the opportunity has been so heavily supported by high-quality applicants."
Applications close 6 March, and Elders hopes to make an appointment by the end of April.
Elders' new accumulation model was launched during the 2016 financial year, offering what it describes as a cutting-edge commodity origination platform, maximising choice for growers. The company's annual report said the new grain business had a wide range of partner relationships in the international grain market as well as domestic end-users. Value was provided by access to the company's online portal with live firm prices, enabling growers to contract for maximum effect in a time-sensitive commodity environment. New grain product offerings are expected to deliver additional benefits this year.