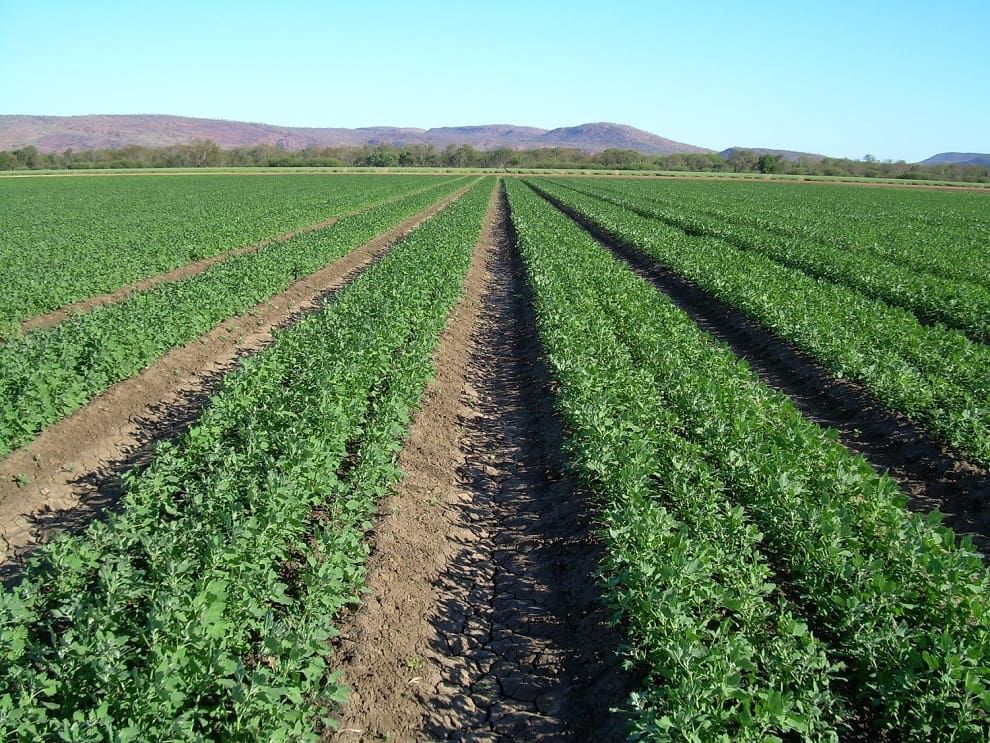 AUSTRALIA's first open access, locally bred quinoa variety, Kruso White, was launched by Western Australia's Agriculture and Food Minister Alannah MacTiernan in Kununurra today.
Kruso White is named after the Kununurra Research Station Unit Office, where much of the plant breeding research was undertaken for the new generation 'superfood' and the variety's highly desired colour.
Quinoa is an ancient seed in high international demand for its health benefits, as it is gluten free, has a high protein content, superior amino balance and low glycaemic index.
Australia currently imports the majority of its quinoa, worth more than $7 million per year, creating an opportunity for local growers to develop this high-value market opportunity.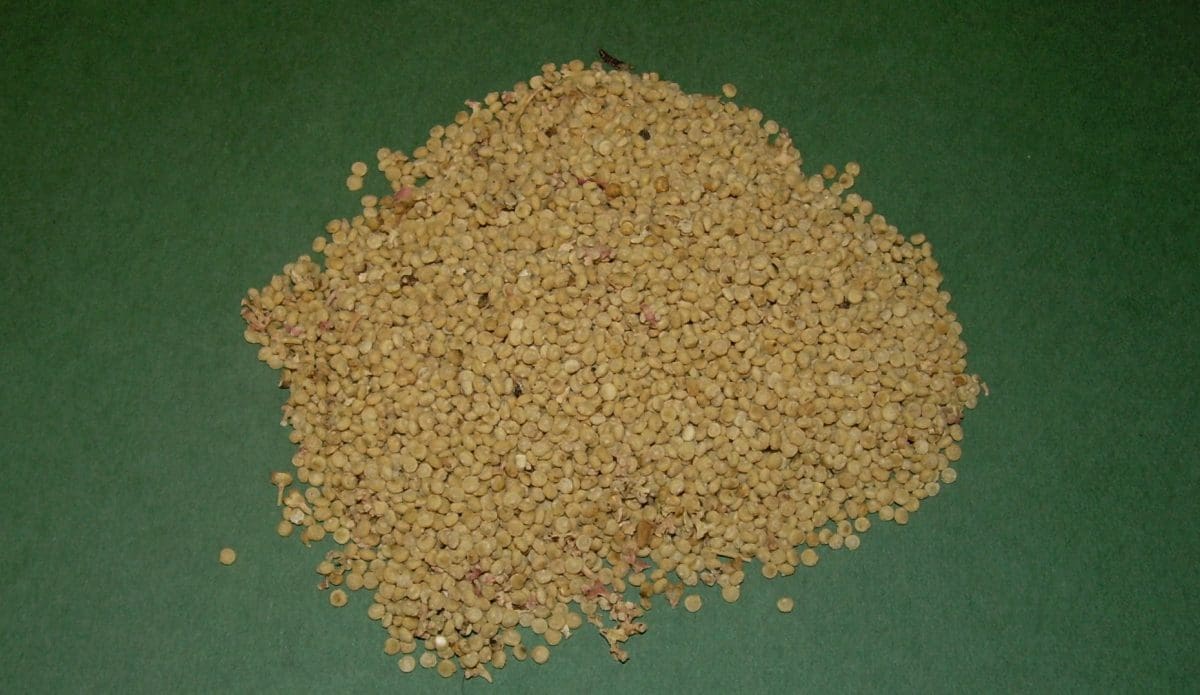 The variety was developed by the Western Australian Department of Primary Industries and Regional Development, with co-investment from AgriFutures Australia.
A process is underway to secure a seed distributor for Kruso White, which will be commercially available in coming months under Plant Breeder's Rights.
Minister MacTiernan said Kruso White was the first contract-free quinoa variety in Australia that could be independently grown, processed and marketed.
"This flexible variety can be grown successfully from the Kimberley to the Wheatbelt in rain-fed and irrigation systems, sown in winter, spring or autumn – a fantastic new option for WA growers," she said.
"This tall standing, robust variety has already attracted great interest from growers in Western Australia and interstate, who are keen to test Kruso White in their own production environments, as a grains and horticulture crop rotation option.
"WA's quinoa industry is on the rise, and this new variety offers a high-value market opportunity for farmers across the State."
Increased demand
AgriFutures Australia general manager, business development, Michael Beer, said the public variety offered an increased opportunity for Australian producers.
"The production of quinoa globally climbed from 23,000 tonnes in 1990 to almost 200,000 tonnes in 2019," he said.
"Considering this huge increase in demand, the national quinoa project recognised the potential for quinoa as a high value cash and break crop in Australian cropping systems.
"AgriFutures Australia is delighted that our investment into the industry has contributed to providing growers with access to high quality quinoa seed suitable for Australian conditions that can be incorporated into local farming systems."
Agronomic results
With promising results under both rain-fed and irrigated conditions, Kruso White has proven suitable for winter and spring-autumn sowing, has wide adaptability, good yield and high seed quality.
An agronomic package including weed control options, best management practice, improved techniques of seed processing and the economics of quinoa production has also been developed as part of the project outcomes.
DPIRD research scientist and principal investigator of the quinoa project, Dr Harmohinder Dhammu, said the average yield of Kruso White across 15 good trials at a national level was 1.5 tonnes/hectare, with a yield range of 0.5-3.1t/ha.
Gross margins of Kruso White production were found to be double that of wheat and canola under rainfed conditions at Geraldton, WA, assuming quinoa yield of just 1t/ha.
Rich in proteins and essential amino acids, quinoa is well deserving of its reputation as a "superfood", and even offers a gluten free substitute for other cereals.
Its wide availability and the varied uses of the seeds for consumption has led to an increase in demand for quinoa worldwide.
Interested growers are encouraged to express interest via the DPIRD website by 5pm, Friday 18 September 2020.
Extensive research
Years of dedicated research by DPIRD officers in Kununurra lie behind the development of the quinoa variety Kruso White.
Trials started at the department's research facility in 2012, with just three grams of seed to determine whether the crop would perform well in the north.
It did, with the following years of research leading to the development of Kruso White.
The department's Kununurra research station manager Mark Warmington said in 2013, trials were expanded to a quarter hectare site using seed harvested from the previous season to look at potential yields and ability to withstand insect pressure and impacts from disease.
"In following seasons, we took various plant selections down to one for commercial release based on the following characteristics – yield, height, potential to withstand disease and insects, growing time, whether it could be direct harvested or windrowed, whether there were any heat impacts and having consistently white larger seed," he said.
"Trials were also undertaken at Geraldton, Dongara, Eradu, Cunderdin and Manjimup, as well as interstate, by department research scientists Harmohinder Dhammu and Richard Snowball, with co-investment from AgriFutures Australia.
"Last year, Plant Breeders Rights were granted and seed was sent to the US and China for seed characteristic analysis (protein, weight, amino acid package)."
Mr Warmington said Western Australia had significant competitive advantages for producing quinoa.
"Australia's clean green image, high quality of product, and range of climatic zones work in our favour," he said.
"In areas like the Ord, double cropping is one way of increasing income on farm – plant a quick crop early in the season, such as quinoa or mung bean, and then turn around straight away and plant a crop such as corn for harvest before the wet season.
"There are challenges however, including a lack of genetic material available to growers to establish commercial quinoa production across Australia."
Research into quinoa continues in conjunction with global research partners.
DPIRD has collaborated with King Abdullah University of Science and Technology (KAUST) and the Northern Australia Crop Research Alliance (NACRA) to investigate more than 1000 lines as part of a global research project.
"The Kununurra Research Station has been part of a large international trial phenotyping lines to characterise the genetic diversity of the species," Mr Warmington said.
"In 2017 and 2018, nurseries with a total of 1340 and 1142 plots were planted including three check lines of easily recognised varieties.
"Last year, this was reduced to 490 plots after weeding out phenotypes not suited to the Kununurra environment."
Just before maturity, KAUST representatives travelled from Saudi Arabia to complete a full phenotyping of the nursery. This information will be compared to a number of other countries taking part in the research project.
All plots were hand harvested, thrashed and the seed stored for future trials and reference material. Bagged selections for pure genetic material were also safely stored away for future plantings.
Sources: WA Government, AgriFutures Australia