THE Queensland Government announced on the weekend it will open the way for farmers and rural service providers to more easily cross between Queensland and New South Wales, declaring agriculture an essential service under the COVID-19 border restrictions.
The change will allow farmers who own property on both sides of the border and agricultural service providers such as agronomy consultants with clients outside the border 'bubble' zone (see Grain Central story) to apply for exemptions to cross the border and return.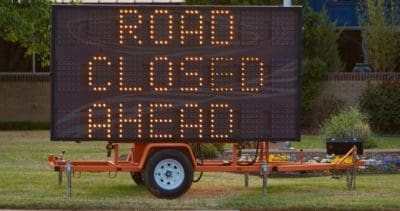 The new exemptions, which will only apply to essential agribusiness services or farming activities, have been put in place until September 22.
Eligible people seeking to utilise the exemption will not need to complete an electronic Queensland Border Declaration Pass, however upon arrival they may need to complete a written Queensland Border Declaration Pass.
They will need to provide border authorities with:
A copy of the Chief Health Officer class exemption letter
Evidence of their identity, confirming place of residence
Evidence they are an agribusiness essential worker, for example a letter of employment, business contract, evidence of property ownership or lease, evidence of agistment arrangements.
For more information: https://www.business.qld.gov.au/industries/farms-fishing-forestry/agriculture/coronavirus-support/border-restrictions-agriculture