Latest listings on Jobs Central
Human Resources Officer-Recruitment – Bindaree Food Group
Livestock Supervisor, Gunnee – Hancock Agriculture
Milling & Feed General Hand, Gunnee – Hancock Agri.
Sales Representative, Rural Merchandise – via Red Dog Recruitment
Livestock Hand, Sapphire – Smithfield Cattle Company
Pen Rider(1) + Machinery Operator(1) – Rangers Valley
Communications Manager, Agribusiness – via Rimfire
Graduate/Station Hand, King Island – TRT Pastoral
Grassdale Feedlot – Livestock Hands/Milling Hand – Mort
Road Train Drivers – Road Trains of Australia
Click here to access these and other exciting jobs currently listed on Jobs Central.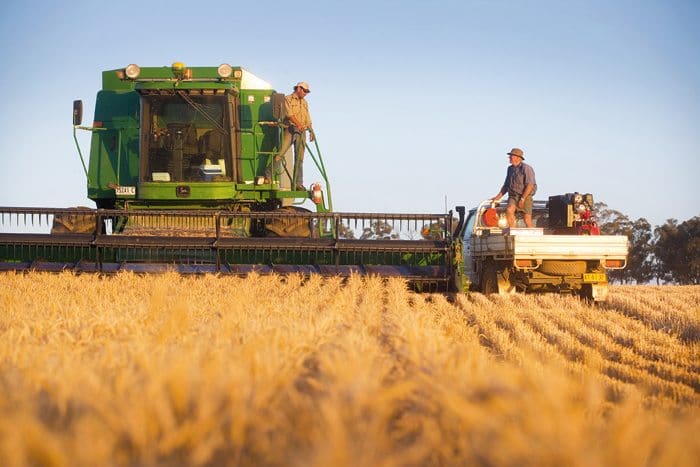 RAIN, a good growing season since March, and the ability to adapt quickly are all major factors which have helped the Australian agribusiness sector remain resilient through the first four months of COVID-19, recruitment and HR consultant Rimfire Resources says.
Rimfire's Agribusiness HR Review is an annual publication which assesses and reports on HR practices across Australian agribusiness, through an industry survey. The 2020 review is due out in early August.
For this year's report, an additional section was included which examined the effect that COVID-19 has had on the sector. Preliminary findings indicate that despite the current global pandemic, 63.86 percent of agribusiness organisations will experience either an increase in revenue, or no change to their forecast revenue.
This figure is in stark contrast with the general market, in which two thirds of businesses indicated revenue had decreased, according to the ABS.
Additionally only 5pc of agribusinesses were required to make redundancies since March, compared with 24pc of business across all industries. And while 53pc of all organisations needed to reduce employee hours, in the agribusiness sector, this figure was only 11pc.
When contrasted against the soaring national unemployment figures, Australian agribusiness is faring quite well. Job advertisement numbers help paint a picture of the state of the job market within the farm sector. The Rural Jobs Index, also administered by Rimfire, has been tracking trends in online job advertisements for agribusiness positions for 14 years.
Happily, total advertised vacancies for the second Quarter (April-June) are only 9.3pc lower in 2020 than they were in 2019.
Analysing these trends on a month by month basis, April saw the greatest downturn in advertisements, with 21.95pc fewer job ads in 2020 than 2019.
In the general market, SEEK reported total advertisements plummeted 65.6pc during April. In testament to the agility of the agricultural industry, June 2020 Rural Job Index results show the highest number of advertisements in a single month all year, and an 11.67pc increase on June 2019 figures.
While a great growing and pasture season is certainly a contributor to this increase in job advertisements, 97pc of agribusiness have indicated they have been able to operate effectively during the pandemic, demonstrating the quick adaptability of the sector, given more than two-thirds of businesses (67.74pc) had less than 10pc of their workforce working from home pre-pandemic.
Rimfire's full 2020 Agribusiness HR Review report will be published in early August.