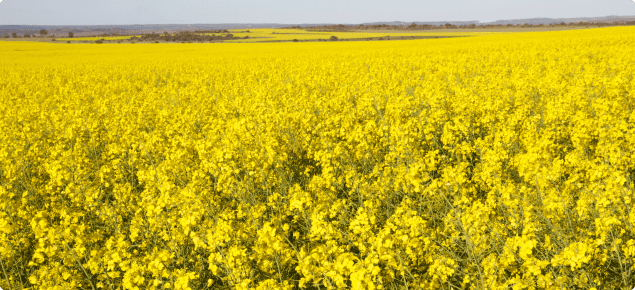 THE South Australian Government has rejected applications from 11 councils that were seeking to maintain genetically modified (GM) crop bans in their areas.
The decision opens the way for GM crops to be grown throughout mainland SA by the 2021 cropping season, with Kangaroo Island retaining an exemption to be the only part of the state where GM crops cannot be grown.
It brings SA into line with other states, except Tasmania where a GM crop ban still applies.
SA has had a moratorium on GM crops since 2004, but in May this year under a bipartisan compromise framework the SA Parliament moved to legislate to lift the moratorium and allow GM crops to be grown on the mainland, but not Kangaroo Island (see Grain Central story).
Mainland local councils were given the opportunity to apply to remain GM-free. Eleven of the 68 chose to do so.
The independent GM Crop Advisory Committee assessed all 11 applications on the merits of demonstrating an economic benefit from remaining GM-free and provided advice to the State Government.
Announcing the decision to reject the applications, SA Minister for Primary Industries and Regional Development David Basham said outside of Kangaroo Island, there was no substantial evidence to justify any council area remaining GM-free.
"The Marshall Liberal Government has undertaken an exhaustive consultation process on lifting the GM moratorium and the outcome today importantly gives farmers on mainland South Australia the same choice as those across the rest of mainland Australia," Minister Basham said.
"By lifting the GM moratorium everywhere except Kangaroo Island, we are backing our farmers and researchers to grow the state's agriculture sector and create jobs.
"Under the legislation councils had a once-off six-month opportunity to apply to remain GM free but under the Act passed by Parliament, applications could only be considered on trade and marketing grounds.
"The GM Crop Advisory Committee assessed the 11 applications and deemed there wasn't sufficient evidence to recommend designation as an area where no GM food crops can be grown. The Committee said individual businesses can maintain non-GM markets as occurs in other mainland states."
Grain Producers SA
Grain Producers South Australia (GPSA) chair Adrian McCabe said the decision had restored freedom of choice for SA growers.
"As a grower, I am very excited about this decision because after 16 long years we can now aspire to be on a level playing field with our mainland interstate counterparts," he said.
"SA growers finally have certainty in planning their crop rotations as we head into the 2021 season with optimism."
Mr McCabe said the decision to lift the moratorium across mainland SA would unlock the economic potential of SA's cropping sector in line with the SA Grain Industry Blueprint's vision to create a $6 billion industry by 2030.
"This decision will attract investment to SA's world-class research and development facilities," he said.
"We will also see growers have access to varieties which have been proven to be safe and are also better for our environment."
Mr McCabe said GPSA would now be taking a leading role in the responsible adoption of new crop varieties within SA's farming systems.
"We are backing the state's grain industry to manage the transition out of the moratorium in a sensible manner and look forward to growers finally being able to make their own choices about which crops they want to grow," he said.
"We strongly encourage all grain growers to actively participate in industry stewardship programs to enable the orderly adoption of GM crop varieties in SA and ensure coexistence with other farming systems, just like there has been interstate."
CropLife
Matthew Cossey, chief executive officer of the national peak industry organisation for the plant science sector, CropLife, said the decision was a win for farmers, science and for a more productive, environmentally sustainable and profitable future for SA farming.
"The ultimate winners will be all South Australians, with the same economic benefits experienced in other Australian states to now flow through SA," he said.
"What has been found is what we've known all along, the GM status of a region does not impact on the trade and marketing of any other product or produce, including South Australia's world-renowned wine industry. Rather, it's the high-quality of South Australian produce and farming practices that afford them any premium prices they receive.
"Coexistence between GM, non-GM and organic farms is possible, as has been demonstrated for at least a decade in all other mainland Australian states and for several decades in many other countries."
Seed Federation
Australian Seed Federation chief executive, Osman Mewett, welcomed the move to give SA farmers the choice to grow GM crops.
"For too long, South Australian farmers have been denied the ability to choose from the full suite of tools that have been available to their colleagues in neighbouring states. They have been farming with one hand tied behind their back," he said.
"The GM crop moratorium restricted the incentive for South Australian researchers to develop agricultural biotechnologies for South Australia. It denied South Australian farmers access to innovative breeding methods and new crops, and it banned the transport of GM seed across the state.
"The GM seed transport ban had a significant negative impact on the Australian seed industry, resulting in increased costs to seed producers and long delays from having to use other transport measures to divert genetically modified seed around South Australia."
GM-free Coalition
The SA Government's move to reject the councils' applications for GM-free status has been slammed by the Keep SA GM-free Coalition.
Speaking on behalf of the group, farmer and veterinarian, Dr Catherine Harvey, labelled the process a "betrayal".
"The government's GM-free process was a hoax and a sham and betrayed the consultation process we and our councils entered into in good faith," she said.
"It is now obvious that the Marshall Government, the Minister and the GM Crops Advisory Committee were all committed to unconditionally adopting and promoting GM crops all along.
"Councils put in a big effort and applied in good faith but Minister Basham debased democratic processes when he rejected the applications from all 11 councils and their residents without giving any valid or credible reason.
"He just says 'there wasn't sufficient evidence to recommend designation' as a GM-free Crop Zone, but there is scant evidence that GM canola will produce any benefits for growers, with GM canola discounted everywhere."
Dr Harvey said declaring GM-free councils from Cape Jervis to the Barossa Valley would have created a premium, GM-free food and beverage-growing region for farmers, wine-makers and horticulture.
"We could all have benefited from the lucrative local, interstate and overseas markets for GM-free foods and wines, as Kangaroo Island will continue to do," she said.
Sources: SA Government, GPSA, CropLife, Australian Seed Federation, Keep SA GM-free Coalition