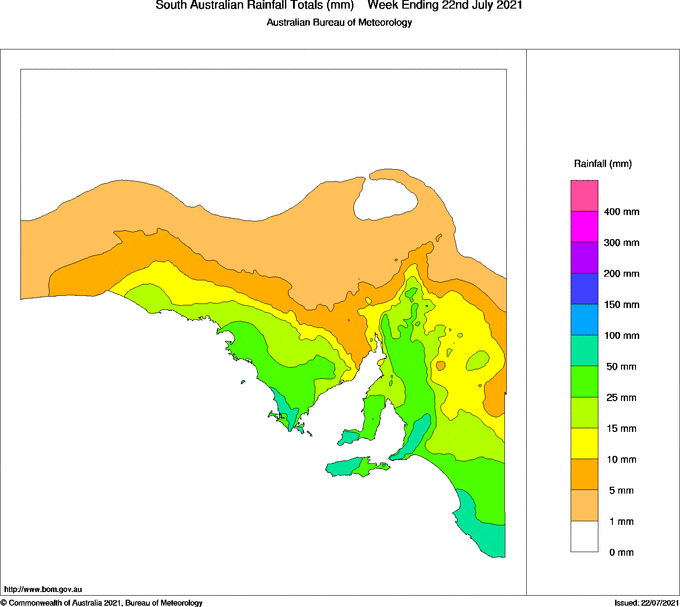 THE winter cropping season seems to be coming good in South Australia with recent rains – and the forecast of more to come – lifting crop prospects after a tough start in many regions.
Grain Producers Australia director, Stephen Ball, who farms near Riverton in the Mid North, said after a challenging start to the season, things were looking up following decent rain across much of the state's cropping zone in the past week.
"It was a hard start, but things have turned around. We are slowly getting moisture into the soil. We've only recently got rain to get things moving," he said.
But Mr Ball said the falls had been patchy with totals for the season varying significantly, even within districts.
In his own enterprise, there was a stark contrast between two blocks of canola 12 kilometres apart.
"One is about the size of the palm of your hand and the other is cabbaging up. That was 13 millimetres difference in rainfall," he said.
"Early sown crops, as usual, are doing well. The cereals are well and truly into tillering. Beans have been a bit slow, but they are okay."
Mallee revival
In the Mallee country in the east of the state, Parilla farmer Wade Dabinett said the favourable conditions of the past week had revived crop prospects.
"We have been holding out for a decent wet week. Until last week we hadn't had a season opening rain.  Where we are we had 20mm from January through to the end of May. Then 20mm for June, and again they weren't big falls," he said.
"It was really welcome rain last week with totals in this area from 30 to 40mm. And, there is rain coming through on the forecast."
Mr Dabinett said despite the dry start to the season, cereal crops were looking in reasonable order, albeit three or four weeks later than optimum timing.
"That can all be forgiven with a wet winter and a wet spring," he said.
"There is limited subsoil moisture and the canola and pulse crops have a real battle on their hands from here, given how late they are. But people are optimistic. The forecast is positive. Even if the cereal crops are three to four weeks late, that gap can be closed up pretty easily if we keep getting follow up rains from now."
EP ticking along
On the Eyre Peninsula, Lock farmer Andrew Polkinghorne said it had been a good winter so far with farms in the area receiving average to above average rainfall.
"There was a late break to the season, but a good break," he said.
"Crops are now well established and people are busy putting out nitrogen if they can get it and afford it.
"It is ticking along well at present and people are optimistic about an average to above average season at this point."
Mr Polkinghorne said there was a little more canola in this year, and a little less barley.
The wheat area was similar to normal, while there was a marginal increase in pulses, particularly lentils.
The bean area is down because of the price.
Grain Central: Get our free cropping news straight to your inbox – Click here