CBH on lookout for new CEO
AGT expands southern representation
Norman takes on GRDC grower role
New WA ag minister
New chief for Achmea farm insurance
Skillern reappointed Tasmanian FGA chief
QUT professor heads Food Agility CRC research
Machinery mentor wins an 'Oscar'
Aussie students shine in US crop comp
Student researcher takes Sydney Royal gong
CBH on lookout for new CEO
THE CBH Group has begun a detailed internal and external, global search for a new chief executive officer after current CEO, Andy Crane, announced he was stepping down after more than eight years in the position and 17 years in various roles with the Group.
Dr Crane joined the Grain Pool of WA in 2001 and became well known to the grain growers of Western Australia and their customers across Asia and the Middle East, first marketing the barley crop and then all grains following the deregulation of single desk marketing.
In other CBH Group news, both Wally Newman and Vern Dempster have retained their positions as Board chair and deputy chair respectively. Both positions were up for election in April following grower elections earlier this year. As a result, Mr Newman has been reappointed unopposed as chair of the CBH board.
CBH now turns over $4 billion annually making it the largest co-operative and second largest private business in Australia.
………………
AGT expands southern representation
AUSTRALIAN Grain Technologies (AGT) has expanded its marketing and production division with the appointment of Dr Rob Harris as the new technical advisor for Victoria.
Dr Harris is the primary contact for all AGT marketing and production activities in Victoria, giving fellow advisers, Dan Vater and James Whiteley, the opportunity to provide increased service delivery in South Australia and southern NSW respectively.
Dr Harris is from Dunkeld on the southern edge of the Grampians, and has spent many years working for the Victorian Department of Agriculture on research agronomy projects.
He comes to AGT with a very strong technical background and has a great knowledge of Victorian farming systems as well as established relationships with grower groups, agronomists, researchers and farmers.
……………..
Norman takes on GRDC grower role
KEVIN Norman has been appointed the Grain Research and Development Corporation's (GRDC) executive manager for grower communications.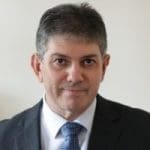 Prior to his shift to Canberra, Mr Norman was executive manager at the University of Southern Queensland's Institute for Agriculture and the Environment.
Mr Norman started his career as an agronomist with the Queensland Department of Primary Industries.
He has extensive experience in dealing with business, research and growers built over a career spanning more than 30 years in R&D, and executive roles in state government, university and private industries, including several agri-food businesses.
……………..
New WA ag minister
ALANNAH MacTiernan has become the new Western Australian Minister for Agriculture and Food, and has also taken on the Regional Development portfolio, in the new McGowan Labor Government.
Ms MacTiernan comes to the position with previous experience at a Federal level when representing the electorate of Perth in Canberra.
……………….
New chief for Achmea farm insurance
ACHMEA Australia is set to welcome a new CEO, Emma Thomas, following the news that current CEO Timo van Voorden is returning to the Netherlands – the birthplace of Achmea – after five years spent launching and running the company in Australia.
Mr van Voorden has been instrumental in setting up the Australian division, carving a niche for the organisation in mutual-based insurance and risk management for the farming community.
Ms Thomas comes to Achmea Australia from FMG Insurance, a large farm insurer in New Zealand, where she's already demonstrated herself to be a proven senior leader, gaining extensive experience in the agricultural and financial services industry.
She has been a central figure in driving the overall growth, client satisfaction and market share strategies for FMG, which is New Zealand's leading rural insurer.
Over the last 10 years Emma has held roles at FMG including national sales manager, head of sales, service and operations, head of advice and sales and financial controller. Prior to joining FMG, Emma's experience includes Executive financial management leadership of a New Zealand IT solutions company, and audit roles with Deloitte in New Zealand, Australia and the United States.
………………..
Skillern reappointed Tasmanian FGA chief
THE Tasmanian Farmers and Graziers Association has reappointed its CEO Peter Skillern, who will continue to lead the organisation for another two years.
TFGA president Wayne Johnston said the Board was unanimous in its decision to re-sign Mr Skillern.
………………….
QUT professor heads Food Agility CRC research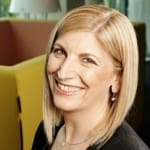 THE Queensland University of Technology's (QUT) Professor Bronwyn Harch, who is executive director of QUT's Institute for Future Environments (IFE), has been appointed research director of the new, $210 million Food Agility CRC.
Professor Harch said the CRC for Food Agility would drive the digital transformation of the agri-food industry in Australia.
………………..
Machinery mentor wins an 'Oscar'
HELMUT Claas, one of the world's most influential agricultural engineers, has been awarded the Rudolf Diesel Medal for his lifetime of achievement in innovation.
Dubbed the 'Oscars for Inventors', the medal recognises both scientific achievement and entrepreneurship.
As managing partner of the CLAAS Group for many years, Mr Claas helped to build the company – founded in 1913 by his father and uncles – into one of the world's leading agricultural machinery manufacturers.
The award ceremony was held in the Hall of Fame of the Deutsches Museum in Munich.
………………..
Aussie students shine in US crop comp
TWO Australian university students, Nellie Evans and Brett Bushell, have notched up good results at the US universities crops competition held last Saturday at Kansas State University.
The fourth-year students studying Science in Agriculture at the University of Sydney, were placed 12th overall in the competition which is held annually by the North American Colleges and Teachers of Agriculture (NACTA).
Against a field of more than 50 other fourth year students from a number of American universities and colleges, Nellie and Brett successfully competed in four divisions – agronomics, a maths practical, seed and plant identification, and a lab practical.
Iowa State University's team took out the top prize and the university prize.
The Australian students were participating as part of their prize for winning last year's Australian Universities Crops Competition hosted by GrainGrowers.
GrainGrowers holds the Australian Universities Crops Competition every year in September in Temora, NSW.
………………..
Student researcher takes Sydney Royal gong
WESTERN Sydney University student Grace Scott has been awarded the Chris Russell Medal of Excellence at the Sydney Royal Easter Show after her research into boosting the nutrition of crops was chosen from a crowded field of undergraduate projects entered by students across NSW.
For her project, Ms Scott presented her work on the potential use and manipulation of carotenoids to create new cultivars of nutritionally sound crops.
Her project is focussed on plant biochemistry, physiology and genetics. The work revealed the below ground effects of carotenoids, which provide colour to some plants, by using a non-carotenoid CRTISO mutant and chemical inhibitor (D15).
Ms Scott is now in the running for the national student award in May.
…………………..
Got some "People on the Move" news to share? Send submissions to [email protected]