THE Joint Standing Committee on Treaties (JSCOT) has recommended Parliament ratifies the Indonesia-Australia Comprehensive Economic Partnership Agreement (IA-CEPA), citing the significant opportunities it brings to the Australian grains industry.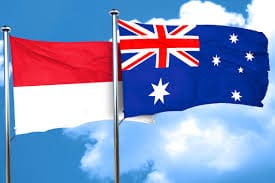 GrainGrowers has welcomed the announcement and called on bipartisan support for the agreement and for the Australian parliament to swiftly pass legislation to allow the trade agreement to enter into force.
"Indonesia is Australia's largest wheat market with annual trade volumes typically around 4.2 million tonnes, valued at around $1.3 billion. The agreement includes a new quota of 500,000 tonnes of Australian feed grain to Indonesia per year, growing at 5 per cent per annum," GrainGrowers chair, Brett Hosking, said.
"This feed grain quota is equivalent to 12,000 B-double truckloads of grains and will create new opportunities for Australian farmers as well as supporting growth and development for Indonesia's food manufacturing, stock feed and livestock sectors."
A critical component of IA-CEPA is the development of a grains-specific economic cooperation initiative, the Australia-Indonesia Grains Partnership.
The partnership will provide technical, economic, and social programs to allow the grains and agrifood industries in both countries to flourish.
"With the release of the Australian Government's report today it is now imperative that the funding commitment for the Australia-Indonesia Grains Partnership by the Australian Government is forthcoming. This is an initiative that will enable our growers to work with their Indonesian colleagues and is critical for our businesses," Mr Hosking said.
The partnership will ensure that Indonesian stock feed and livestock industries have the right technical support when using Australian feed grains such as barley. This means that Indonesian livestock sectors maximise their productivity when using Australian feed grains.
Source: GrainGrowers