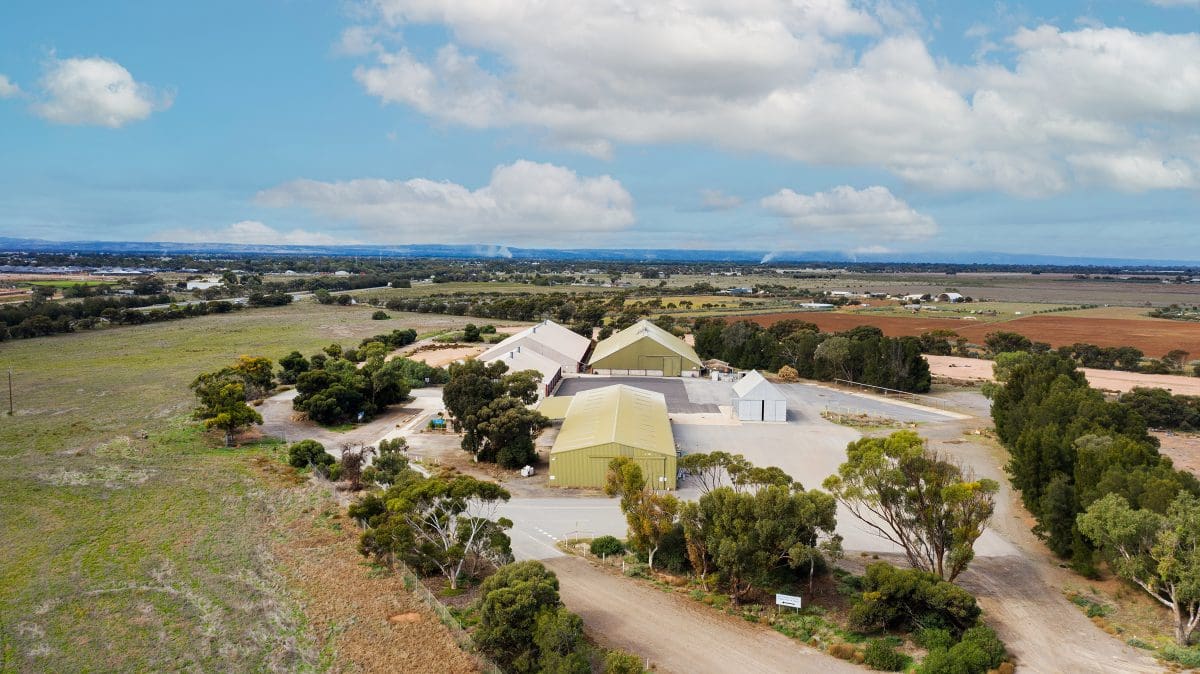 THE FORMER Viterra grain-processing facility in Two Wells, north of Adelaide, is on the market, with agents expecting offers in excess of $3 millon.
Last year Viterra announced that the mothballed facility would be prepared for sale, which included demolishing unused storage facilities.
Located 42km from the Adelaide CBD and 36km from Port Adelaide, the site covers 21ha, of which 10ha is arable.
CBRE's Phil Schell and Tom Barrett from Colliers have been appointed as joint agents to take the property to market, with expressions of interest invited before July 7.
"The property would suit a variety of operations moving forward, and we are expecting interest from grain industry participants, transport and logistics operators and food-processing firms," Mr Schell said.
Mr Barrett said the Viterra site is accessible from Middle Beach Road via a driveway suitable for road trains.
"An increasing take-up of Outer North land opportunities and recent infrastructure upgrades such as the Northern Connector will make the high-exposure site desirable to occupiers," Mr Barrett said.
Shedding at the property includes two 2100-square-metre (sqm) all-steel structures, a 1,080sqm processing shed with a workshop, an 800sqm facility and a 171sqm implement shed.
It also features an in-ground 20m weighbridge, 1.75ha of former bunker site storage, bitumen hardstand and a site office.
Port site in focus
Viterra last opened the Two Wells site for the 2019-20 harvest.
It was one of 12 South Australian facilities which the company named would not be operated beyond 2020, and was alongside 17 other rural sites which it closed mid 2019.
The limitations and the level of investment required to maintain the safety of the Two Wells facility was believed to be behind the closure of the site.
With the completion of the Northern Connector motorway in 2020, the Inner Harbour port terminal became the focus of Viterra's service improvements.
The new motorway shortened travel times for growers delivering to the Inner Harbour site, making it a more efficient location for grain receivals.
Viterra will provide longer opening hours at Inner Harbour with the flexibility of extending further when required during high demand periods.
The company also permanently opened its delivery line for all pulses to enable growers to have direct access; and reopened the bunkers to increase elevation capacity for receivals.
Opened in 2020, the Northern Connector is a 15km section of the North-South corridor which promised to better connect Adelaide, the Port of Adelaide, the northern suburbs and  Mid-North region.
Source: CBRE