AUSTRALIA'S biggest grain exporter has been advised by the Australian Government that CBH Marketing and Trading (CBH Grain Pty Ltd) has been suspended from exporting barley to China, effective 1 September 2020.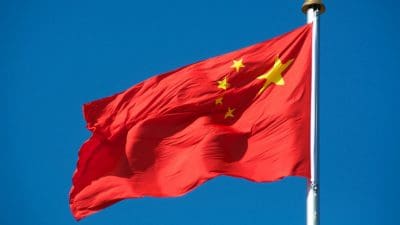 In a notice to growers, CBH Group said the Australian Government was notified of this by the General Administration of Customs of the People's Republic of China (GACC) on Monday, and CBH was advised yesterday.
In recent months, CBH has been advised by the Australian Government that GACC had notified them that several CBH barley cargoes that had already been discharged in China did not meet phytosanitary requirements on weed seeds.
CBH said it had not found any evidence to support these claims.
The cargoes were all retested, and results confirmed all cargoes met Australian Government phytosanitary export requirements.
CBH has said it will continue to work with the Australian Government to challenge the suspension.
This situation follows the application of significant anti-dumping and countervailing tariffs placed on all Australian barley exports by the Ministry of Commerce People's Republic of China (MOFCOM) in May.
These tariffs have already restricted Australian barley sales into the Chinese market.
CBH singled out
CBH Group is Australia's largest cooperative, representing around 3900 grain growers in Western Australia, and owns and operates four out of WA's five export terminals.
These are used by the cooperative's trading division, CBH Grain, as well as other exporters.
Also Australian owned and participating in the bulk cargo trade are the ASX-listed company, GrainCorp, and Riordan Grains as a smaller operator.
Many of Australia's other main grain exporters like ADM, Bunge, Cargill, Sumitomo's Emerald and Glencore's Viterra are foreign owned.
China deals with these multinationals around the globe on a range of agricultural commodities including corn and soybeans from the Americas.
Trade in coal and base metals from Australia is also conducted by multinationals like Glencore and Sumitomo.
Trade sources have suggested to Grain Central that CBH has been singled out simply because of its size.
"Poking the biggest player in the eye gets the biggest political response," one trader said.
Speaking on the issue on ABC Radio's WA Country Hour today was WA Minister for Agriculture Alannah MacTiernan, who said she believed the suspension impacting CBH was tied to the US-China trade agreement.
This requires China to increase the value of its agricultural imports from the US to a target level, and demand for Australian barley may be a casualty of that.
Weed seeds blamed
China's suspension of barley imports from CBH Grain is believed to be over weed seeds including brome grass and wild oats, global tolerances for which are ratified in the Import Management Protocols.
"China is now walking away from agreed protocols," a trader said.
Traders were quick to point out they believe Australia's underlying relationships with Chinese consumers of barley, wheat and other grains remain strong, despite non-tariff barriers popping up on Australian barley and beef, and the tariff on Australian barley.
Mixed impact in WA
Also speaking today on the WA Country Hour was CBH's chief marketing and trading officer Jason Craig, who said China's suspension of barley imports from CBH Trading and Marketing would not shut the door on Western Australian barley.
"This is about CBH Group being banned. That does not stop other exporters from exporting grain through the CBH system," Mr Craig said.
Since the tariff was imposed in May, the small amount of Australian barley imported by China has been used to produce malt for re-export, and therefore is exempt from the tariff.
"For CBH Grain, that opportunity is shut off."
Barley at export parity
China's imposition of a tariff on barley has Australian exporters looking at homes other than China for new crop, with feed shipments likely to start in small amounts in late November.
New-crop barley is already priced at export parity, making it attractive for its quality and price into markets including Saudi Arabia, the world's biggest consumer of feed barley.
Japan, Thailand, Vietnam and the Middle Eastern countries are expected to buy most of Australia's 2020-21 barley in China's absence.
China's tariff on Australian barley has not completely killed demand, and several cargoes of malting plus some container shipments have discharged in China since the tariff was imposed.
One cargo of malting barley shipped out of the WA port of Albany, but not by CBH Grain, is now on its way to China, and up to three more may follow to help clear out current-crop stocks ahead of the 2020 harvest.
Australia's barley exports to China tumbled in June following the imposition of the tariff.
Grain Central: Get our free daily cropping news straight to your inbox – Click here