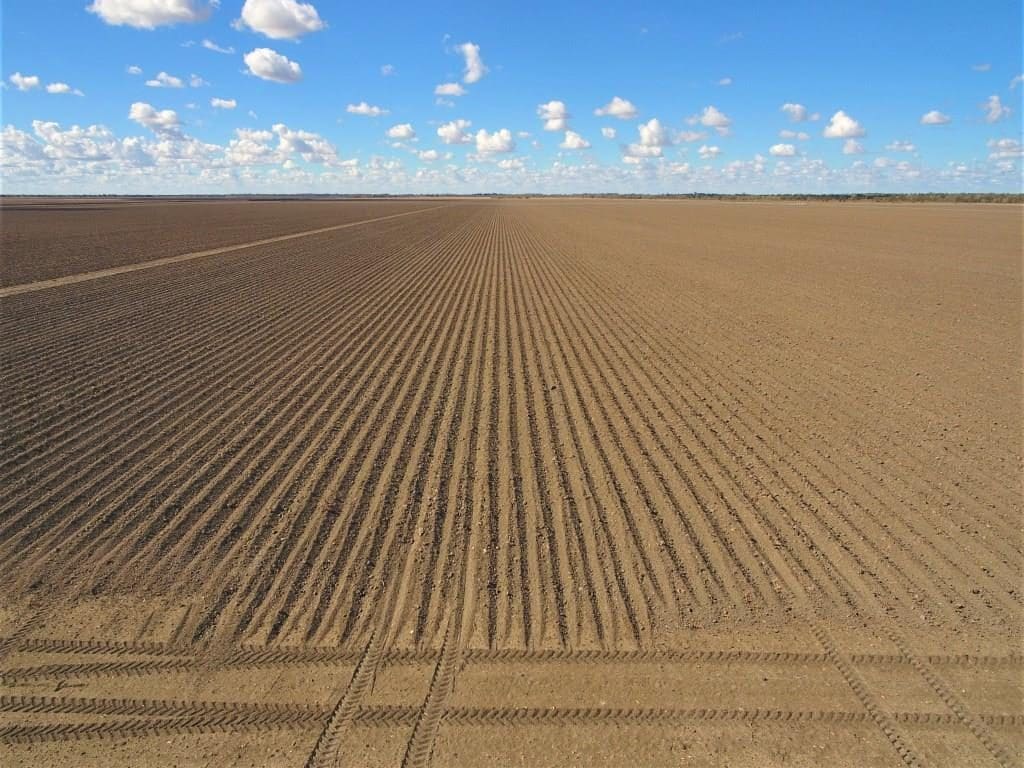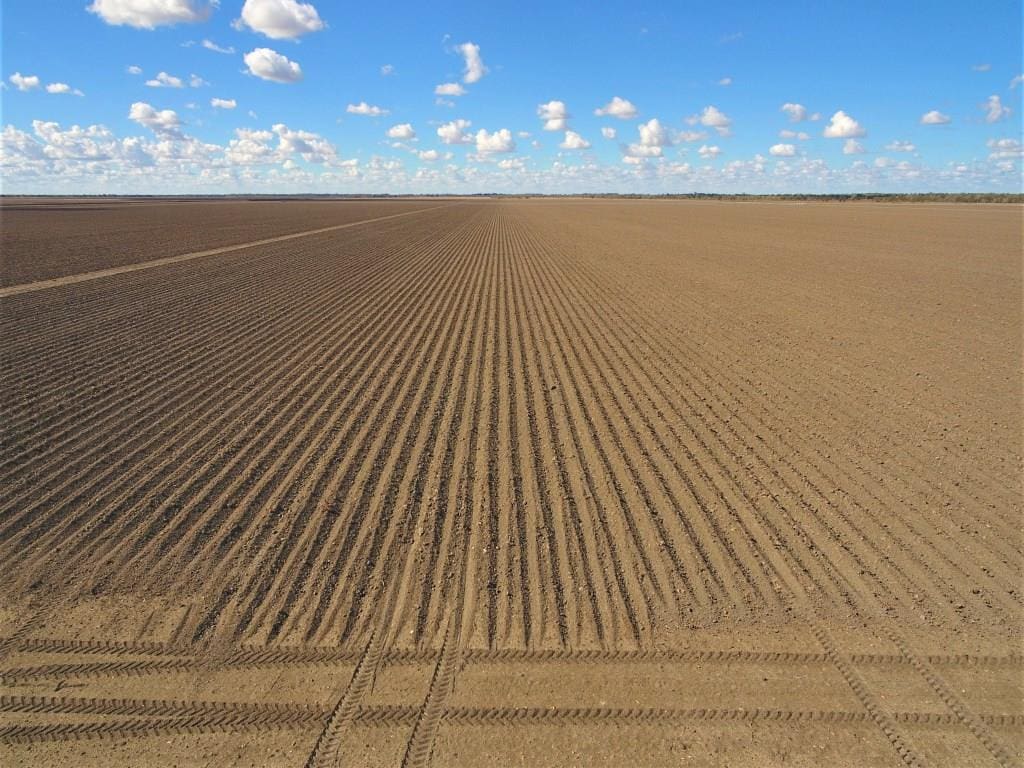 THE ability of the expressions-of-interest (EOI) platform to shift large-scale farms is being tested in the face of the New South Wales drought.
As the worst on record, it has seen buying interest from family farmers remain strong to help offset reduced purchasing from corporate investment funds, which have been major supporters of EOI campaigns.
Ray White Rural International principal Bruce Gunning said EOI campaigns had become popular in recent years because due-diligence requirements preclude investment funds from taking part in auctions.
In decades past, these have been the main vehicle for selling cropping aggregations.
"The funds can't compete at auction because they're not allowed to," Mr Gunning said.
"At auction, the contract suits the vendor; with EOI, the purchaser gets the opportunity to negotiate terms like timing and inclusions that suit them."
The EOI platform has helped to facilitate the corporate-to-corporate and farmer-to-corporate property markets, and it has its critics.
Among them are farmers who lodge EOIs on blocks or farms within aggregations, and believe their offer figures go into formulating a value which is aimed at corporate-to-corporate sales.
As part of any agency's charter — to realise best value for the vendor — it can hardly be seen as unprincipled.
Chance for farmers
This lull in buying activity from investment funds may present some farmers in central and north-west NSW with the opportunity to buy from corporate owners.
Examples of this exist in other states, and include the Glendale and Ungarra aggregations in South Australia, which returned 12 farms to family ownership via an EOI campaign when Hassad Australia wound up its operations.
But on the plains of northwest New South Wales, which can produce 3 million tonnes or more of high-protein milling wheat in good years like 2016, the success of EOI campaigns has been limited since drought took hold in 2017.
Mr Gunning said interest from institutional investors had reduced in drought-affected parts of NSW, and family farmers were the ones who were providing the market with liquidity.
"There's plenty of people still looking, and a lot are unaffected by the drought.
"It's the smaller farms that are selling okay.
"What's happened with investors is they are looking for a return in the first 12 months, and what we all need to make that happen is a great big fall of rain."
CBRE agent Col Medway said investment interest still existed in dryland farming in NSW from parties including Viridis Ag and Warakirri, and EOI remained a viable means of selling properties in the current market.
"The buyer depth isn't there that was there 12 months ago, and while they're not clambering over each other like they were, I don't see prices declining."
Neighbour interest crucial
Neighbour-to-neighbour sales are providing much of the liquidity in the market for cropping country from the Queensland border to the Lachlan River.
Recent exchanges include the 507-hectare Armatree property Almora, between Gilgandra and Coonamble, for $1.55m to neighbour Anne-Maree Haling and family.
"They are a boundary neighbour to Almora, they have a sheep feedlot, and they're in a position to expand," Dubbo-based Landmark agent for the sale Mat Smith said.
Underpinning the strength locals can see are heady lamb, mutton and wool prices.
Sources have said farmers with a well thought-out breeding and/or finishing program in place are still making money out of sheep, despite high feed prices.
"For the corporates, their return on capital is not as good on these terms as it is in other ventures, so that's where some of them are putting their money."
The sale at auction last week of Inverary at Piallaway on the Liverpool Plains has also demonstrated the importance of neighbour-to-neighbour sales in the current property market.
At Toobeah west of Goondiwindi, the Bretts recently bought Welldown prior to auction to expand their holding in the district as further evidence of confidence in cropping from family farmers.
One of the biggest cropping aggregations to hit the market in recent years through an EOI campaign was the Laura Downs, Paddy's River and Bundemar Park aggregation.
Covering more than 16,000ha north and west of Gilgandra, all three holdings are owned by Macquarie's Paraway Pastoral Company, and went up for sale through an EOI campaign earlier this year.
Paraway has now withdrawn from the market all but a section of Bundemar Park, which sold to a neighbour.
Still available in the ranks of large-scale and well-improved properties is the Nunkeri, Combogolong and Loch Lomond aggregation at Coonamble, which covers more than 10,000ha.
As a whole and separately, the offering failed to reach set reserves at auction last year, and the farms are now listed for sale by EOI.
Also still on the market is Greentree Farming's Muttama Station at Coonamble, which covers 12,486ha.
Its EOI campaign closed in late 2017.
In the Goondiwindi district which straddles the NSW-Queensland border, EOI campaigns appear to have been more successful.
They have been behind the purchase by Macquarie's Viridis Ag of the 9300-hectare Brudle Park cropping aggregation from Ceres Agricultural Company, and Daybreak's purchase of the Kinbeachie aggregation from One Tree Agriculture.
Listings flood unlikely
Mr Smith said the drought was not likely to create considerable supply-side pressure in the NSW market for farms north and west of Dubbo.
"The last good year was 2016, and a lot of people who might have been thinking about retiring now are going to wait for a couple of good seasons to put under their belt before they sell up."
"This drought has been so hard for such a long time, and even though some people are exiting, it's a great time to be getting into agriculture.
He also said this drought was unusual because limited numbers of livestock and parcels of grain were available, and this was holding up values.
"Commodity prices should be strong for the foreseeable future."
However, Mr Smith said servicing loans was a problem for some investors large and small in the current climate, even with interest rates at record lows, and that holdings in need of improvement or lacking neighbour interest were hard to shift.
"Potential vendors are aware of this."
AJF Brien & Sons Coonamble agent Peter O'Connor said neighbour-to-neighbour sales were underpinning local land values in the current market.
"Unless you've got neighbours interested, places are going to be very hard to sell.
"It's the locals that are putting a floor in the market."
One of Mr O'Connor's listings is Lona, a 2000ha holding with a price tag of $4.7m.
"It's been listed for six months, and we've had a few inspections on Lona."
Only a small amount of north-west NSW's intended winter-crop area has been planted, and its future depends on rain in the next three weeks.
Mr O'Connor said this uncertainty was clouding the confidence some farmers had in buying more country in coming months.
"Stock prices have been the backbone of why people have been able to get through this drought.
"If they're straight grain farmers, they might have had no income since they sold their crop from 2016."
"None of the crops are looking too startling at this stage, and I'll be surprised if we get a grain harvest.
"The crops are too immature for this stage of the year."