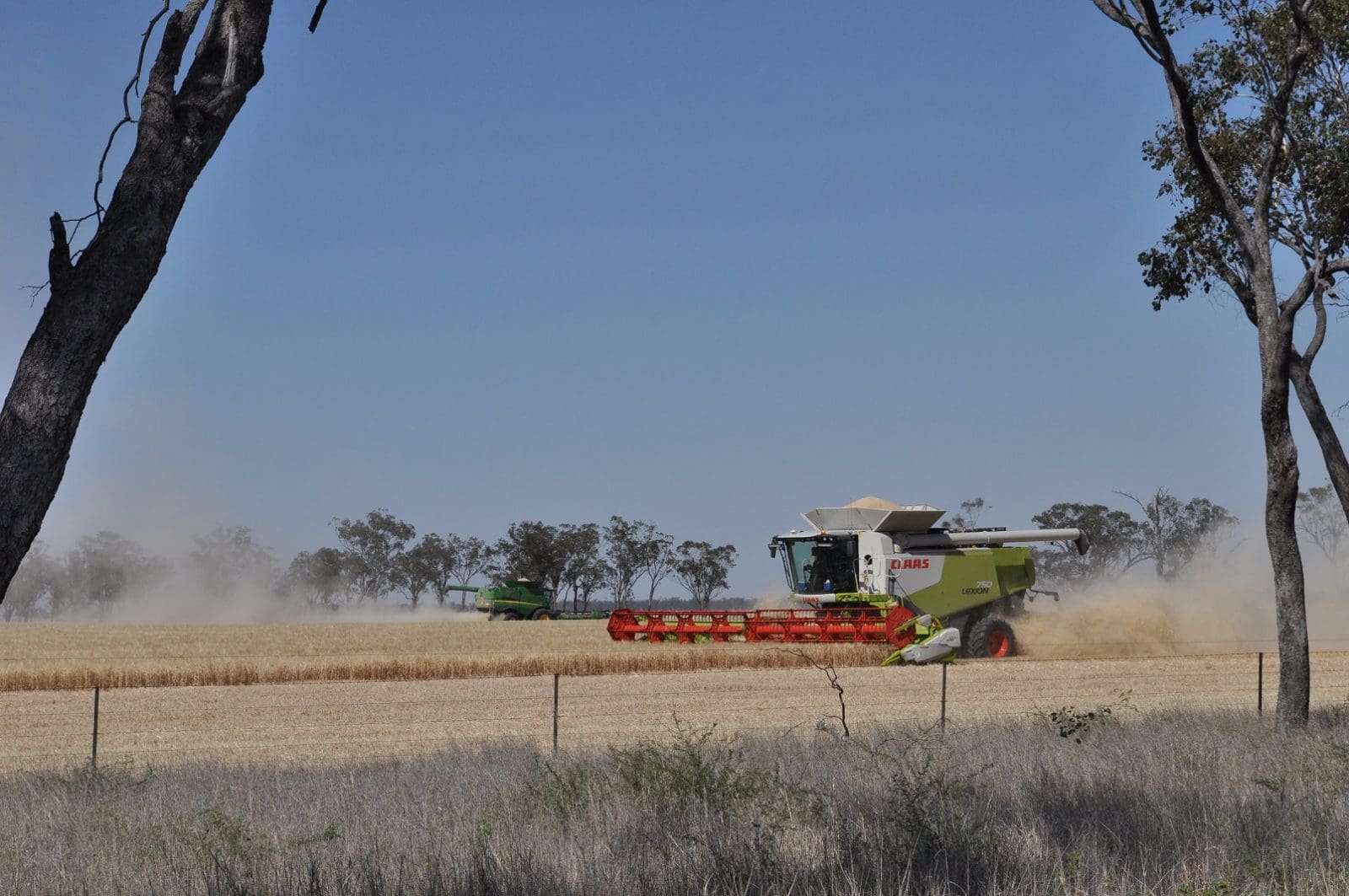 DROUGHT, trade tariffs, herbicide issues, harvest highs and lows, automation and ag tech innovations were just some of the issues and trends that shaped the Australian grain industry in 2018.
It was a year of mixed fortunes for Australian growers, with Western Australian producers revelling in a near-record winter cropping season, while those in the eastern states bore the brunt of a drought that, for many, turned 2018 into a year best forgotten.
In a snapshot of the 'year that was' in the Australian grain industry, Grain Central takes a look back over the stories that led the news in 2018.
(Click on story title to open)
January
Cotton crops damaged by off-target Christmas spray drift
New Ag minister to visit India to discuss Chickpea tariffs
Indian chickpea, lentil tariffs cloud planting intentions
Where did 5 million tonnes of Australian wheat go?
Rain needed to consolidate sorghum yields, complete CQ sowing
The wilds of Australia's north open up a new future for rice + VIDEO
Sunflowers: lustre fades in low planting year
February
WA harvest is in the bin, southern growers bank rain's bounty
India chickpea tariff jumps to 40pc; Australia's December exports dive
High-demand year for fertiliser
Cotton feels the heat as early picking rolls along
Mind the gap – what can be done to reduce the yield gap?
Automated machinery revolution rises over farming horizon + VIDEO
March
Barley regains its zing as planting nears
India chickpea tariff rises again
Herbicide resistance on the march in the north
Water theft accusations to be tested in court
Tasmania unlocks potential for feed wheat expansion
ACCC moves to reset the bar for quad bike safety
Some till in no-till not such a bad thing: Freebairn
April
Injunction halts Californian glyphosate 'cancer' listing
Mice numbers set to peak at sowing time
Retiring herbicide resistance guru backs Australian farmers to beat weed threat
Green light for Bayer and Monsanto mega merger in US
China snub to US sorghum buoys Australian outlook
CBH train sets new record with 9000 tonnes of wheat + VIDEO
Court dismisses ASIC's appeal in AWB case
Rice harvest on track to top 600,000 tonnes
May
Canola area slides as dry tightens NSW planting window
China reopens market to US sorghum
Herbicides: What happens if we run out?
Winter crop plans rejigged in summer-cropping areas as dry prevails
New wheat rust pathotype detected
June
Work set to start at South Australian port development
Pakistan buying kicks chickpea price to season high of $670/t
Harvest winds up on 1.4Mt sorghum crop
Options narrow for drought-hit eastern croppers
Record ARTC grain train helps cap northern feed values
July
Agtech: It's no game of drones
Why did anti-GM activist Mark Lynas change his mind?
Urea price climbs on global demand/currency
Tractor rollover protection cuts tractor death rates
US stumps up $12 billion assistance package for farmers impacted by tariff war
August
Who will Australia back in US/China tussle?
US decision on glyphosate ignores science: NFF
Cottonseed demand falters as prices continue to climb
What would be the consequences of a glyphosate ban in Australia?
Indian government lifts then reimposes pea import ban
September
Brazilian court drops suspension of glyphosate  
Train brings wheat from SA to NSW for feedlots, flour
ABARES cuts winter-crop estimate by 12pc in latest crop report
Southern frost zaps at least 1Mt from WA crop now seen at 15Mt
Southern growers weigh up crop salvage options
A century of tractor evolution that transformed agriculture
October
Can we continue to lift wheat yields – or is it 'game over'?
Cargill to shut NSW crush plant as cottonseed supplies run dry
Ag responds to Four Corners' glyphosate expose
Eastern drought pushes Australian winter crop forecast lower
Growers scramble for sorghum seed as supplies run low
Russian wheat aphid moves north
Hot, dry summer ahead as El Nino sets in
Trucks go west to cart grain amid paltry eastern prospects
November
Pulse faint on chickpea market as production outlook slides
Scientists find key to why cotton pest is developing resistance to Bt crops 
GrainCorp cuts mark drought's latest bite on agribusiness
Tasmania on track to produce hyper yielding cereals
Growers release Borlaug in quest for high-yielding wheat
Guilty plea in water investigations
Sign onto the ag automation revolution – or be left behind
December
Winter crop production down after poor start to spring: ABARES
Seednet to pay $1m penalty for misleading barley performance claims
Low crop production/reduced export potential offset by rising prices: ABARES
Rains revive ailing eastern summer crops
GrainCorp awaits revised takeover proposal
Growers gear up for big mungbean season
Many other stories published by Grain Central can be accessed from Grain Central's extensive story archive. Simply enter a key word or two into the Search box at the top, right-hand corner of the Grain Central website.
Grain Central: Get our free daily cropping news straight to your inbox – Click here